Get superfast Home Broadband without TV or a Landline
Are you looking for ultra fast broadband without paying for TV or a phone line?
Our Simply Broadband package is an unlimited home broadband only offer. It is ideal for families, professionals and anyone in urban or rural areas who wants blazing broadband internet speeds.
We provide best in class download and upload speeds. This deal is therefore great for anyone needing always on surfing and multi-device streaming.
Our super fast network performance is one of the best in Ireland. There are no download limits or usage limits with Simply Broadband.
This package allows you to connect the whole family, and you can count on great value broadband and customer service to match.
With free installation*, choose Vodafone's Simply Broadband today!
(*) Depending on geographic location
Our great Home Broadband wins awards
We're thrilled to have won a number of awards already this year, including Switcher Best Broadband Provider 2022 and Switcher Best Value Broadband Provider 2022. Join our award-winning broadband today.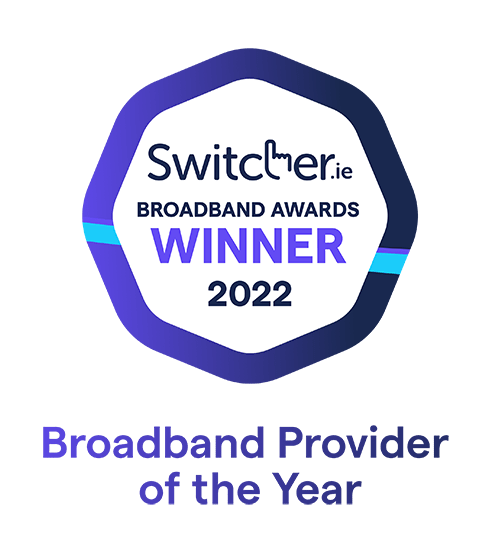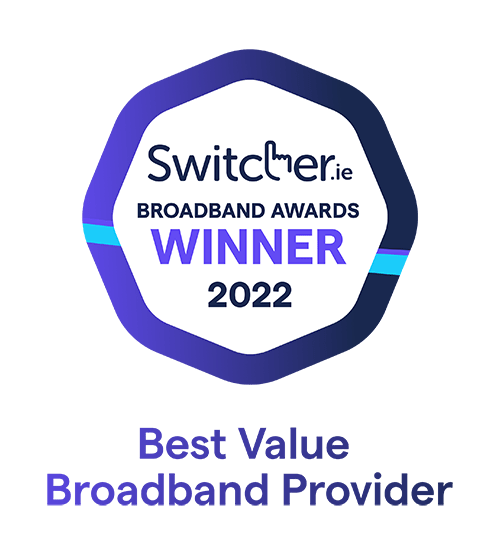 Why choose Home Broadband from Vodafone?
Frequently asked questions
How do I get the best broadband deal available to me?

Find our best broadband only deal online.  You can check what speeds are available in your area by entering your Eircode or address into our address checker at the top of the page. Depending on your location we have broadband offers that can bring superfast download speeds of up to 100Mbps, 500Mbps 1000Mbps and even 2000 Mbps to your home.

What is Simply Broadband?

Simply Broadband is our unlimited home broadband only offer. It is ideal for users in urban and rural areas who just want blazing broadband internet speeds. Unlimited means that you don't have to worry about using too much internet. If you are working, surfing the net, playing games with friends on the internet or  watching your favourite shows on Netflix, our superfast broadband bundles can cover anything you need.
How long is the broadband contract?

12 months. Yes, you can get online with our unlimited fibre broadband packages with just a 12-month contract.

Do I need to pay for installation?

It depends on your geographical location. We will always tell you if an installation fee is due before you sign up.

Use our broadband support hub to check our frequently asked questions or chat with an agent.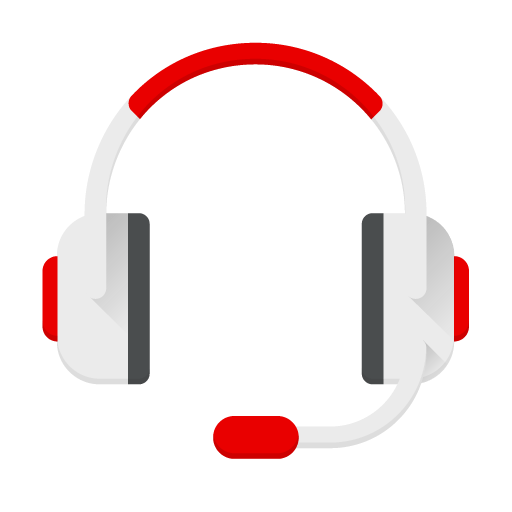 Prefer to talk with someone?
Click chat or give us a call to order on 1800 805 014
Chat opening hours: Mon-Fri 8am to 8pm; Weekends 10am to 6pm