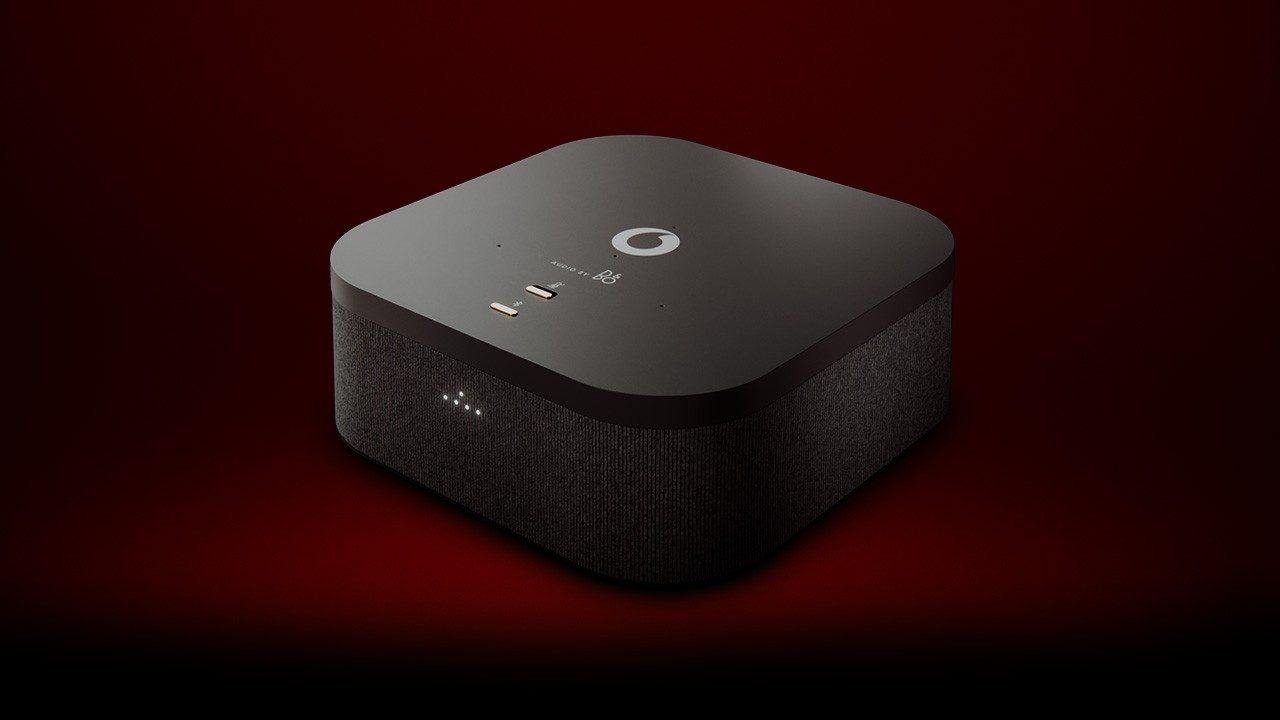 Vodafone TV & Broadband

€40 per month
for the first 6 months, €70 thereafter
Broadband

Unlimited fibre broadband
Up to 100Mbps broadband speed
Most popular
Vodafone TV Plus & Broadband

€40 per month
for the first 6 months, €80 thereafter
Vodafone TV

88 Channels
including RTE1, RTE2, BBC One
Choose one add-on Free for 6 months



Multiroom for €5 and eir/BT Sports for €25 thereafter

Broadband

Unlimited fibre broadband
Up to 100Mbps broadband speed
Give us a call to order on 1800 927 170
Offer for new Vodafone Home customers or current customers choosing Gigabit Broadband or Vodafone TV - See t
erms and conditions
Essential viewing for you and yours on Vodafone TV

More than 100 channels with a huge selection for all the family
Our great multiroom offer
No more rows over the remote. Get up to three extra boxes anywhere in the house and because it's wireless there are no messy cables***
*For the first 6 months €49 thereafter. **For the first 6 months €40 thereafter. ***€5 per month and €99 installation per box.
Our best ever Vodafone TV Anywhere app is here

What's new?

Cast from your mobile to your TV with Chromecast1
Use the mobile remote in your app to control your TV
Set alerts for your favourite shows
Improved 7 day catch up so you never miss a thing2
How to get the new Vodafone TV Anywhere app:
Download the new Vodafone TV Anywhere app below. 
Sign into the app using your My Vodafone Home details. 
Forgot your login details? You can reset on My Vodafone Home portal here.
Don't forget - only Vodafone customers can use the TV Anywhere app
Vodafone TV
With Vodafone TV we've made sure you never miss a moment of your favourite TV. Record up to four shows at once3, restart a show mid-way through4 and catch up5 on those favourite shows you may have missed during the week. Plus, we offer stunning HD picture quality absolutely free6

1. Customers must have a connected Chromecast device to use this feature. 2. Due to content rights restrictions imposed by broadcasters certain programming and channels will not be available via the app. 3. This is dependent on your speeds. Record up to 300 hours SD or over 145 hours HD 4. Due to content licensing agreements restart is only available on certain programmes  5. Seven Day Catch Up is subject to content license agreements. Certain shows may not be supported 6. HD is available for free on up to 26 channels depending on which plan you purchase. For all terms and conditions click here.
Switch to Vodafone TV - with no hassle

Switching couldn't be easier

Place your order and we'll send an appointment time in a text message and a letter. If the time doesn't suit just tell us - we're happy to rearrange to fit your schedule.

Quick and easy installation

Our engineer will talk you through the install process and the best set up for your home. They'll have everything you need to get going and will try to get you sorted in one visit.

A service you can rely on

You'll get a demo of our great TV features. A Welcome Guide answers most questions but for more visit our support pages or Live Chat with our customer service team - we're glad  to help.

Frequently asked questions

How do I get Vodafone TV?

It's easy to get Vodafone TV, all you need to do is call our dedicated TV team on 1800 805 014 and they will take care of everything. 
Vodafone TV is available to customers who have Vodafone Broadband speeds greater than 20Mbps. A minimum of 28Mbps is required for Wireless Multiroom.  If you're not sure, pop into any of our retail stores or call our team on 1800 805 014. They can check your line speeds and process your order for Vodafone TV.

How does Vodafone TV work?

Once you've ordered Vodafone broadband and TV you will get a confirmation email from us, so you'll know exactly what you ordered. You will receive an appointment SMS with the date and time of your installation.
Day before your installation: You will get a call from our technical company to ensure you are still OK to go ahead with the installation.
Day of the installation: Your engineer will ring you about 30 minutes before their arrival. The engineer will complete the TV installation and will demonstrate the key features of Vodafone TV.

Vodafone TV Welcome Guide

Download your Vodafone TV Welcome Guide here.

If you are a new Vodafone TV customer, a quick read will bring you up-to-speed on everything you need to know to get started.
What should I do to get ready for my TV installation?
Here are a few things that you need to know 
Take note of your appointment date time and put it into your calendar so you don't forget.
A person over the age of 18 must be present during the installation.
A person needs to be present for the full duration of the appointment time slot.
If you live in rented accommodation, you may need to get permission from your landlord as wiring will be required for your main STB.
Additional power sockets may be required to install all devices.  It's good to have power extension strips handy in case the technician needs one.