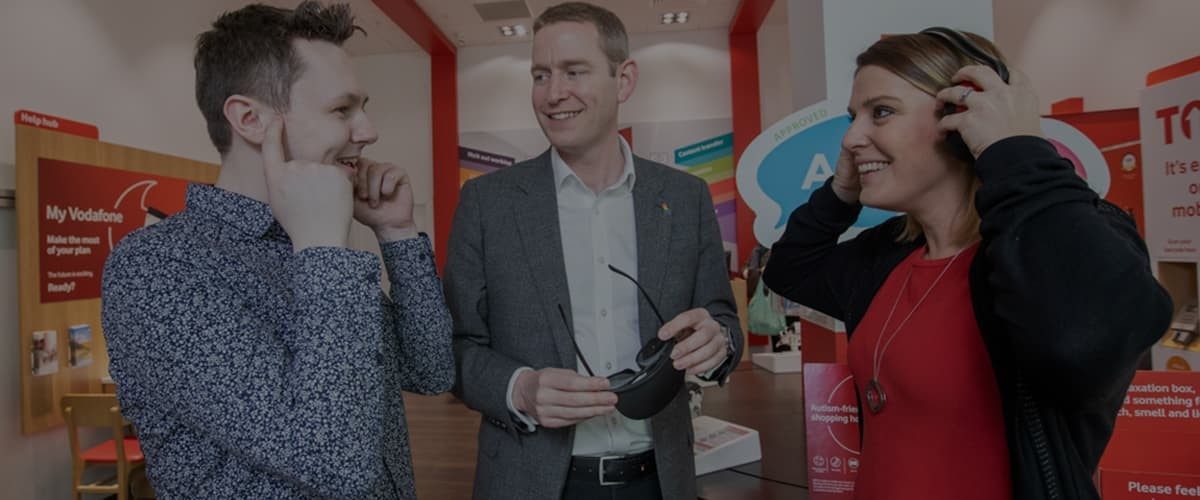 We Connect For a Better Future

At Vodafone Ireland we have made a commitment to improve our understanding and support of Autism, as part of a company-wide neurodiversity programme which runs across retail, employment opportunities, events and education.

Vodafone Ireland has introduced autism friendly retail shopping hours in a number of stores across the country. The aim of this initiative is to ensure a better digital future is accessible to all, making technology and employment opportunities more accessible to members of the autism community. The introduction of autism friendly retail hours is part of the wider autism friendly programme being run by Vodafone Ireland. Autism immediately affects a quarter of a million people in Ireland when taking in the family unit. Vodafone is committed to helping this community by creating accessibility measures in store, supporting inclusive employment and making its technology services more accessible to autistic people.
Vodafone is the first network in Ireland to introduce autism friendly hours in its retail outlets. The programme has been created in partnership with AsIAm, a not-for-profit charity organisation working on behalf of the Autism Community in Ireland to empower, educate and advocate concerns for the Autism Community.
The in-store autism activity is just one element of Vodafone's Autism friendly programme, other initiatives across the business include: Employment Opportunities, Education and Inclusive Events.

The autism friendly Vodafone commitment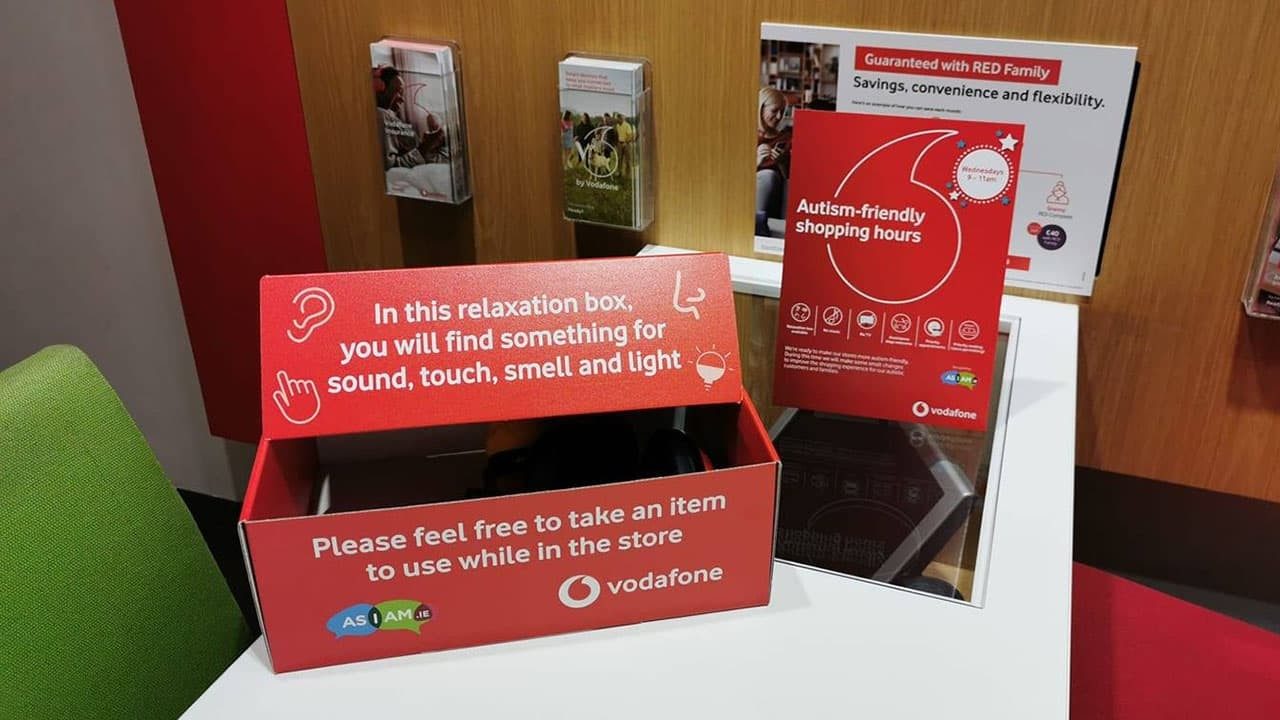 A number of Vodafone stores have committed to autism friendly shopping hours on Wednesday mornings between 09:00 and 11:00. In these stores and during these hours noise is minimized to make your experience with us more pleasurable. Assistance Dogs are more than welcome. We have put in place priority seating arrangements for your comfort. We provide appointments as often as possible so that you are not left waiting. Our Autism Ambassadors wear lanyards to support communication needs in person, and much, much more.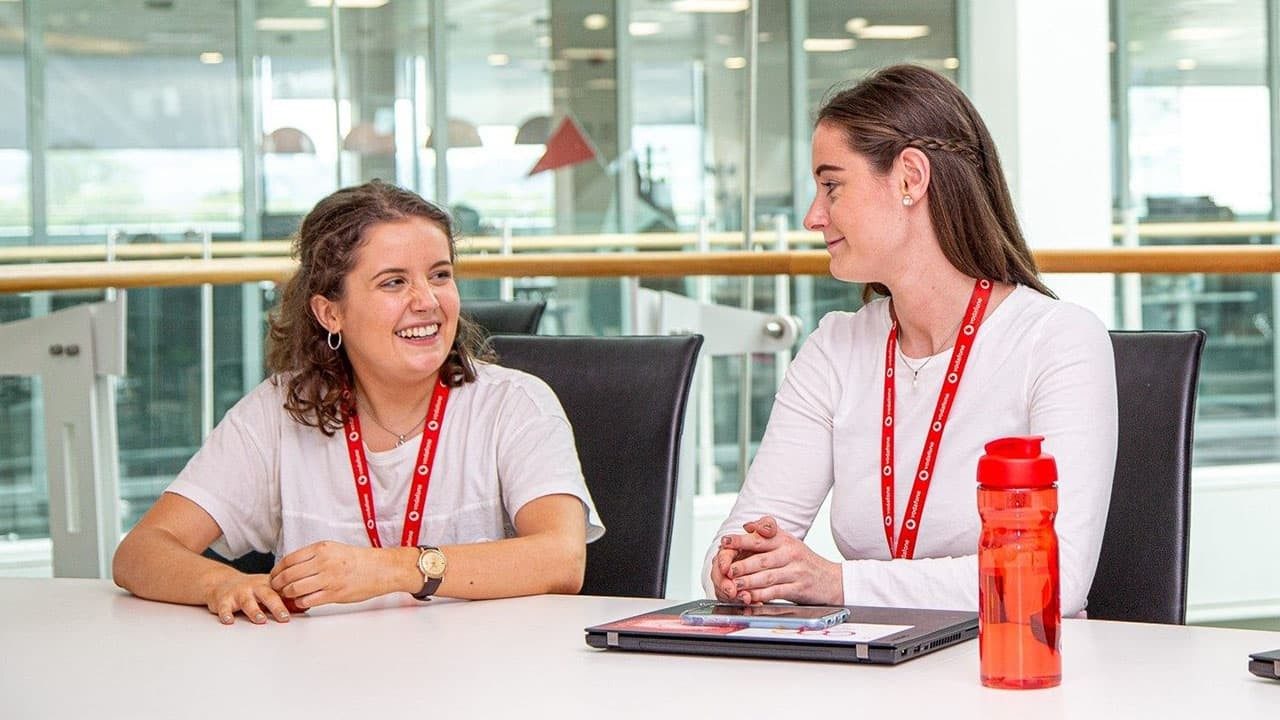 Vodafone actively works with Specialisterne, a consultancy that recruits and supports talented people on the autism spectrum and those with similar neurodiverse challenges. Through this partnership we actively recruit talent into our business. We also provide support for managers who recruit through Specialisterne.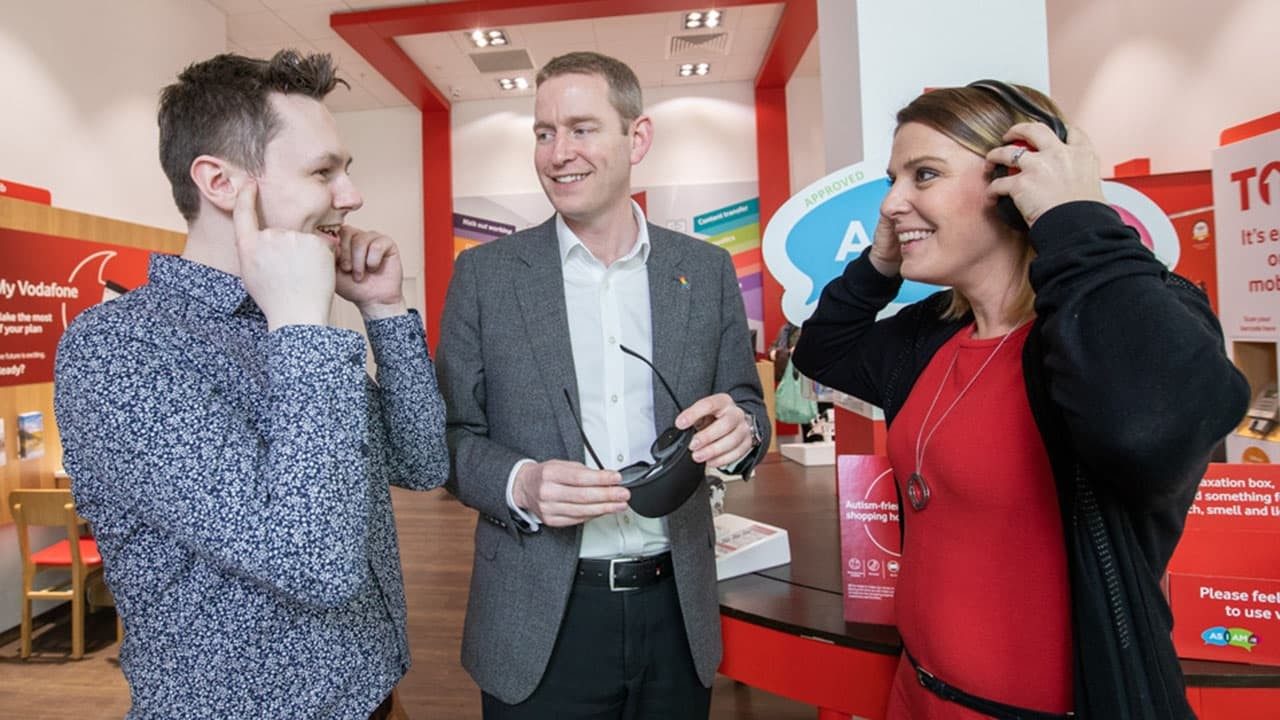 We are dedicated to making our community as inclusive as we can. To help us, we actively seek input from external experts. Adam Harris, the CEO of AsIAm, has presented to our management team on the subject of autism awareness at our management conference.

We have sent our retail advisors to national sensory workshops set up by AsIam, and implemented mandatory e-learning internal training modules in partnership with them.
Vodafone's autism friendly culture in detail
Autism friendly shopping hours
At participating Vodafone stores, autism friendly shopping hours are in place on Wednesdays from 9:00 to 11:00. During these times we are dedicated to providing reduced noise, a warm welcome to assistance dogs, priority seating and appointments where possible.
Participating stores include:
Vodafone Retail,51 Henry Street, Dublin 1
Vodafone Retail,32 Henry Street, Dublin 1
Vodafone Retail,48 Grafton Street, Dublin 2
Vodafone Retail,Unit 18b, Liffey Valley Shopping Centre, Dublin 22
Vodafone Retail,Unit 2a, Nutgrove Shopping Centre, Dublin 14
Vodafone Retail,Unit G13, The Pavilions Shopping Centre; Swords, Co Dublin
Vodafone Retail,Unit 366b, The Square Shopping Centre, Tallaght, Dublin 24
Vodafone Retail,Unit 21A Golden Island Shopping Centre, Athlone, Co Westmeath
Vodafone Retail,3 Potato Market, Carlow Town, Co Carlow
Vodafone Retail,20 O'Connell St; Ennis, Co Clare
45 Williams Street, Galway
Vodafone Retail,Unit 29, Mahon Point Shopping Centre, Cork
Vodafone Retail,Unit 13, Navan Shopping Centre ; Co Meath
Unit 1, Whitewater Shopping Centre, Newbridge, Co Kildare
Vodafone Retail,3 O'Connell Street, Limerick
Vodafone Retail,109 Oliver Plunkett St; Cork
Vodafone Retail,Unit 8, The Square, Tralee, Co Kerry
Vodafone Retail,5 Blackfriars, Waterford
Vodafone Retail,33 North Main Street, Wexford
Vodafone Retail,Unit 23, Wilton Shopping Centre, Cork
Vodafone Retail,Unit 24a Crescent Shopping Centre, Dooradoyle, Limerick
Vodafone Retail,Omni Shopping Centre, Santry, Dublin 9
 
We are actively planning to reduce surface glare, introduce dimmable lights and implement quiet seating areas in new store designs.
We are currently developing social stories to depict common customer journeys in store. We will feature these in due course on the Vodafone Ireland website.
Sensory workshops are conducted nationwide by AsIAm with our retail advisors in attendance.
Understanding autism e-learning
Vodafone has developed an 'Understanding Autism Module 1– E-Learning' course. This introductory training module was created in partnership with AsIAm. It is mandatory training for all retail team members.
In our autism friendly stores we have relaxation boxes. These include sunglasses, scented tags, stress balls and ear defenders.
Priority sales and service appointments
At participating stores, customers can set up priority sales and service appointments by presenting an AsIAm Autism ID Card in participating stores. 
Participating stores include:
Dublin: Grafton, Blackrock, and Dundrum
Galway: William Street
Inclusive staff recruitment
Vodafone works closely with Specialisterne to recruit exciting new talent into our business.
Retail manager engagement
Keynote Speaker
Adam Harris
(CEO AsIAm) has been invited into our business to deliver a management presentation on autism awareness.
Autism ambassador e-learning
We are developing another training solution called "Understanding Autism Module 2". This e-learning training module was also created in partnership with AsIAm. It is designed specifically for key Autism Ambassadors in our retail teams.
 
Autism ambassador in-store support
We have plans to introduce Autism Ambassadors who will all wear a specific lanyard in stores. This will help to support communication needs in store.
Working in partnership with AsIAm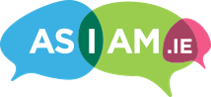 AsIAm are a not-for-profit charity organisation, working on behalf of the Autism Community in Ireland to empower, educate and advocate concerns for the AS Community. AsIAm also work on improving the understanding, awareness and support of Autism across Ireland. You can visit the official AsIAm website by clicking here.

Vodafone Retail engaged with AsIAm in 2019 to conduct an environmental audit of our retail stores. A report was issued highlighting areas for improvement.
AsIAm devised a Charter of Inclusion which sets out a list of commitments that Vodafone Retail will undertake over the next 3 years to become more autism friendly.
Vodafone have introduced the following initiatives to gain the AsIAm Approved Autism Accreditation:
Retail Advisor & Management Training
Autism Friendly Shopping Hours
Assistance Dog Welcome
Relaxation Boxes