Unlimited Mobile Broadband

€35/month*
for the first 6 months
€45/month thereafter
Unlimited data
Fastest available speed
Free delivery
Get connected within 5 days
*Important; Annual Price Adjustment to your Plan
In April each year, the monthly price of your Price Plan (excluding any discounts) will increase by the annual Consumer Price Index published in January of that year plus an additional 3%. If your plan has a thereafter price, the price adjustment will be calculated based on that price. Find out more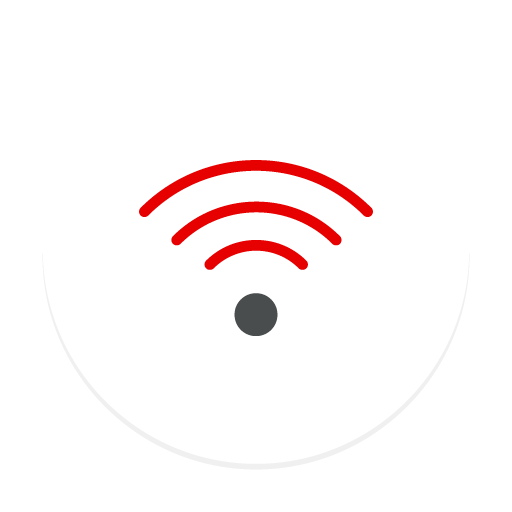 Pay as you go broadband
€30
for 50GB or €20 for 20GB
Don't want a monthly bill? Pay as you go mobile broadband lets you top up your modem whenever suits you.
Frequently asked questions

How does mobile broadband differ from regular broadband?

Mobile broadband uses the same technology as your mobile phone, except instead of making a voice call over the phone, your modem makes a data call on the Vodafone network which connects you to the Internet. Mobile broadband gives the benefits of regular portable broadband without a dongle with the bonus of wireless mobility.

How can I top up my mobile broadband?
You will need to have your mobile number of your mobile broadband which will have been provided by the retail agent in the Vodafone store you bought your device in.  If you bought your device online you will have received an email to the email address provided at point of sale which contains your mobile number.
If you do not know your mobile broadband number, you can call or go back to the Vodafone Retail store, use live chat on vodafone.ie or contact 1741 and speak to an operator. They will need the SIM number which you can find on the SIM card within your mobile broadband device.
Once I have my mobile number how can I top up?
1.     You can top up using your credit card on quick top up: https://n.vodafone.ie/quick-top-up.html
2.     You can set up a scheduled top up using Auto Top Up. Auto Top Up is a service that automatically tops up your account every 28 days. This is the most hassle-free way to top up!
In order to set up Auto Top Up online, you must first be registered to My Vodafone. You can set this up through an existing pay as you go mobile account or through your mobile broadband number.
 Click 'Top up'
Select 'Top up' and offers
If you don't have a payment card saved, click 'Manage your cards' first to add a card
Next choose 'Saved numbers and scheduled top ups'
Click 'Set up a payment schedule for this number'
From here you can select how much to top up the number by, add your credit or debit card, the frequency of the top up and the start date of the top up
You can top up using a top up voucher by dialling 1741 and selecting option 2.
You will need to input your mobile number and use the voucher number to top up.
How much should I top up by?
You will need to top up by the full amount in one go to activate your top up offer. For example, for the 20GB mobile broadband top up offer you will need to top up by €20 in one go. This will activate your 20GB allowance which will expire after 28 days.
How do I change my mobile broadband top up plan?
You can change your mobile broadband top up plan by registering for MyVodafone on Vodafone.ie with your mobile number or email address registered when buying your mobile broadband device. The token will be sent out to your email address only if you gave your email at point of sale and changed your notification preferences to email.
If you can not access MyVodafone for any reason you can contact our live chat team by selecting 'CHAT' on your screen. The agent will need your mobile number or SIM number to look up your mobile broadband details and will then be able to make the requested changes.
Can I roam with mobile broadband?
Yes, you can use your broadband modem when you travel, on any networks that support 4G, HSDPA, 3G or GPRS.
In Europe you can use your modem the same way as if you were at home. You can use the full data allowance within your top up offer.
Outside of Europe you will be charged. See more information on roaming rates.