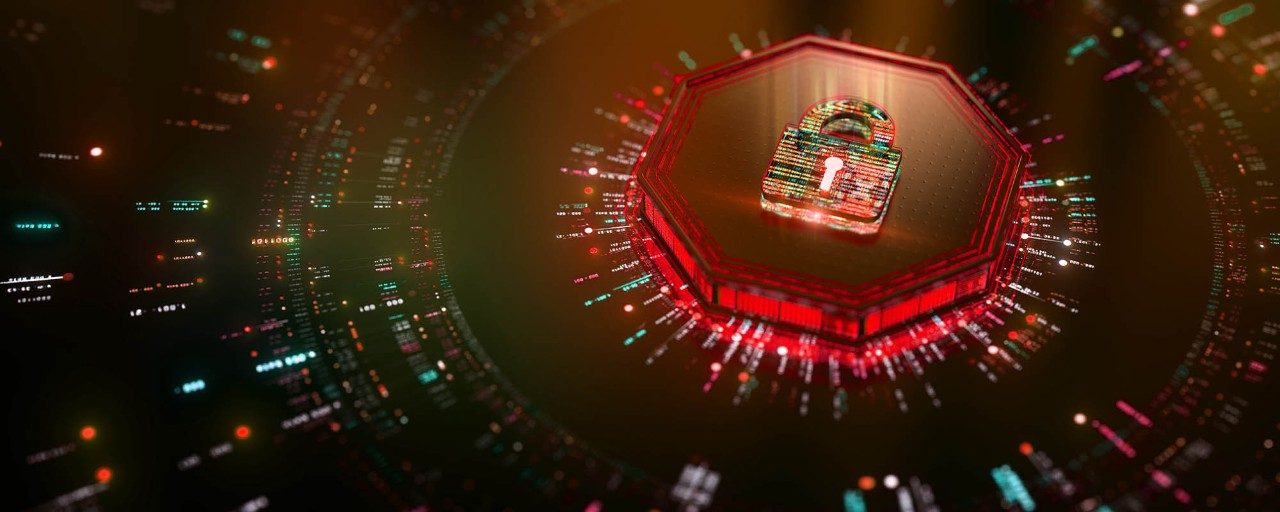 Security Alert!
We are aware that fraudsters are sending fake emails and texts, pretending to be from Vodafone.  
Be careful of websites that copy Vodafone's website. They might try to trick you into giving them your personal information.  
These links may come in emails or text messages claiming to be from Vodafone. They may also come through social media. You might be told that there was a problem with your direct debit, with a link requesting you to update your information.
Before you enter any personal information (especially passwords) or financial information make sure that the website belongs to us.
Vodafone are working with ComReg and the telecommunications Sector as part of the
Nuisance Communications Industry Taskforce
to look at initiatives that might reduce nuisance communications.
Vodafone Secure Net
Whether you are at home or on the go, Vodafone Secure Net is a unique service that can help provide protection from known viruses and harmful websites for you and your family while browsing the internet.
In addition to this, Secure Net at Home includes parental controls to help you manage digital usage on your terms. It is simple to set up and you don't need to install any apps or software on your phone.
Find out more about Secure Net.
Mobile Phone & Internet Security
Phishing Scams
'Phishing' is a technique used by criminals to try to steal information about a person's identity. They can do this via email, text and even over the phone. Find out more in our FAQ section below.
Missed call scams
Missed call dial-back fraud can sometimes be called Wangiri Fraud. You get a missed call message from an unusual number and when you call it back it uses up a lot of your credit/builds up a large bill. Find out more in our FAQ section below.
General Tips for staying secure
If you're worried about how to stay secure – see our simple tips in the FAQs section below to help you improve your security.
Your Information / Our Website
Secure Online Shopping
Vodafone ensure the safety of your information when you use our website. Our website uses the industry standard SSL encryption technology so it's completely safe for you to enter your personal details online. Find out more in our FAQ section below.
Cookies
A cookie is a small piece of data that a website asks your browser to store on your computer or mobile device. The cookie allows the website to "remember" your actions or preferences over time. 
For more information see our Cookie Policy
The Flubot scam is a text-message scam that infects Android phones, across all networks. A message, pretending to be from a number of services, including a courier, asks users to click an attached link and install an app – which is actually a piece of malware. If a user installs the app, the malware takes over the device and sends more infected texts to the user's contacts and international numbers
If your device has been infected and you've been charged for SMS messages outside your plan, we will refund you as soon as possible. 
If you think your device has been infected, please contact our customer care team on 1907 or go to our Support hub to use Chat.
You will then need to remove the Malware from your device. You can do this by either:
Activating Google Play Protect – this may allow you to delete the Malware
If that doesn't work, then you will need to perform a full factory reset. Unfortunately, this will erase all data, including photos, texts and apps from your phone, which you won't be able to retrieve. We recommend you do not perform a backup before this as it will also back up the malware. Find out how to on our Vodafone Device Guides
You can find further information from the National Cyber Security Flubot advisory.
A phishing scam usually begins with an email which may link to a fake website, a text or an unexpected call, which looks, sounds and even feels like it's from a genuine business.
The email or website might have all the right logos and fonts. It could even look like an internal company email.
What can I do if I receive a suspicious email?
·       Don't click on any of the links and do not provide any personal or financial information
·       Do not take any action directed in the email without satisfying yourself that it is legitimate
·       Check the actual email address
·       If you believe it is a spam or phishing attempt report the email as a spam to your mail provider
·       Delete the email.
If you followed any link and were asked to provide log on information, then please read the following guidance:
If you attempted to log in using 3rd party credentials such as your Gmail logon, Apple id etc., you should immediately change the password associated with that account
If you provided any personal financial information you should contact your bank or financial institution immediately
How can I spot a phishing scam?
Below are some useful tips for how to spot a fake email. This isn't always easy. Look out for things such as:

Poor spelling/grammar
Scammers often make simple spelling or grammar mistakes, even mixing up first names/surnames.

Non-personal address
The scammer probably doesn't know you by name, so they might address you as 'Dear Sir/Madam'.

Email address
Always check email addresses for a spelling mistake. If you get an unexpected email from a company or person you know, double check with them before sharing any information or making any payments.

The URL/web address of any links
Check that it isn't unusually long and doesn't include special characters or letters substituted by numbers. If in doubt, go directly to the company website through your browser.

Requests to act fast
Scammers will often urge you to take action immediately; 'otherwise your account will be suspended' or something similar. This can be subtle – like an overdue bill or expired account information.

Unexpected email
Try to think if there's a good reason for this business contacting you. Or are they, for example, telling you that you've won a prize for a competition you didn't enter?
What is missed call dial-back fraud?
Missed call dial-back fraud can sometimes be called Wangiri Fraud. This occurs when a criminal gang buy up a range of numbers and then use automated systems to make 'ghost calls' (calls only lasting a second) to our customers, never completing the call.
You get a 'call missed' message from this number (usually an international number or premium rate number), call it back and it uses up a lot of your credit/builds up a large bill.
If you call back you will usually here a recording which appears to be a cry for help or an automated reply saying the 'all operators are busy at present, please hold'. These messages are designed to prolong the call and increase the revenue for the fraudsters.
What should I do if I receive a missed call from an international number that I don't recognise?
Do not call the number back - If it is a legitimate call, then the chances are that the caller will call you back or leave you a voicemail.
What are Vodafone doing to stop this?
Vodafone will be restricting/blocking access to a series of numbers that have been used for a recent scam where customers see a 'missed call' and on dialling the number are charged at international premium rates.
Vodafone customers should remain vigilant and protecting their number whenever possible, ensuring they are careful when answering calls to numbers they don't recognise or calling an unrecognised number back after a missed call.
Can I do anything to improve my security?
We want you to feel safe and secure when you're using the Vodafone website. Follow these top tips and protect yourself against online fraud.
1. Register your details online
When you sign up to My Vodafone make sure you have your phone ready because you'll need it to receive a verification code. Once you've received the code by text message you can create your very own password. This will ensure that your personal details are kept safe so only you can access them. Keep this password safe and don't share it with anyone else.
2. Forgot your password?
If you've lost or forgotten your password you can create a new one using My Vodafone. To make sure this process is secure you'll need your phone to receive the verification code. No one can get this code, or change your password, without being able to read the text message. Once you receive it you'll have 15 minutes to register a new password before the code expires.
3. Change your self service PIN
Bill pay customers need their self-service PIN (SSP) to access private details like their monthly bill or to make a payment. It's made up of the last four digits of your customer number and can be found on any Vodafone bill. To protect yourself against fraud or theft we suggest that you change your self service PIN once you register.
4. Install anti-virus software on your PC or Mac
To make sure your online experience is safe for all the family we recommend that you install anti-virus software on all your personal computers. Vodafone PC Protection guards against all computer viruses and dangerous programs including worms, trojans, rootkits and zero-day attacks. It also offers parental control so you can monitor your kids' Internet usage. Learn more about this great service.
5. Activate your pop up window blocker software
Pop up windows can be really annoying when you're online and trying to get something done. Most pop ups are just online advertising tools trying to attract web traffic and can appear when you're browsing or even if you're not browsing at all! The good news is that most Internet browsers include pop up window blockers in the software. We recommend that you leave this turned on at all times to be protected against Internet viruses and fraud.
6. Be aware of fraudulent emails
If you receive an email asking you to validate personal or financial information please delete it straight away. You may even be asked to click a link or download an attachment. Make sure you don't open the link or any documents contained in these messages!
Vodafone NEVER asks customers to send login details or financial details through email.
Simple ways to protect your data

Always
Always choose passwords that aren't easy to guess.

Never
Never give out personal information to suspicious sources over phone or email.

Shred
Shred any documents with personal details before you throw them away.

Check
Check your bank, credit card and other statements for anything you didn't buy.

Limit
Limit what you share on social media and increase your privacy settings.
Is it safe to shop on Vodafone.ie?
Yes! When you sign in for the first time on My Vodafone you'll need your mobile phone to receive a verification code. You will also need to set up a unique password that meets certain security levels. Try using a combination of characters, numbers and upper/lower case letters when setting it up.
Bill pay customers also need their self-service PIN to access confidential information such as your latest bill. Remember, this code is different to your password. It's made up of the last four digits of your customer number.
If you need more information on how your details are kept secure read the Vodafone.ie terms & conditions.
Definitely
All personal and payment details are kept secure when you're buying anything on Vodafone.ie. We also use industry-standard secure sockets layer (SSL) technology on each transaction so you're protected every step of the way. This encrypts sensitive information like your credit or debit card and other financial information.
I'm not sure if I should register my bank card online.
Registering your credit or debit card on My Vodafone is not only safe it makes your transactions much easier. Vodafone employs industry-standard security procedures to prevent unauthorised interception of credit or debit card information in transit.
Vodafone's security procedures also include the storage of your credit/debit card information which is used for processing your payments. This service is protected by means of a password protected security system that prevents third parties viewing your billing information.
Authorised users should not share this password with any third party. You will have five opportunities to enter the correct log-on details. If incorrect details are entered, access to the service will be denied for 24 hours.
Why do I need to verify my purchase with 3D Secure?
Certain banks require you to authenticate your identity before you can complete your online transaction.
3D Secure is a free and automatic online security service that has been created to help guard you against unauthorised use online. 3D Secure works by using a password that you create as your unique online identifier. You then use your 3D Secure Password to validate online transactions on Vodafone.ie. Get more details on 3D Secure.