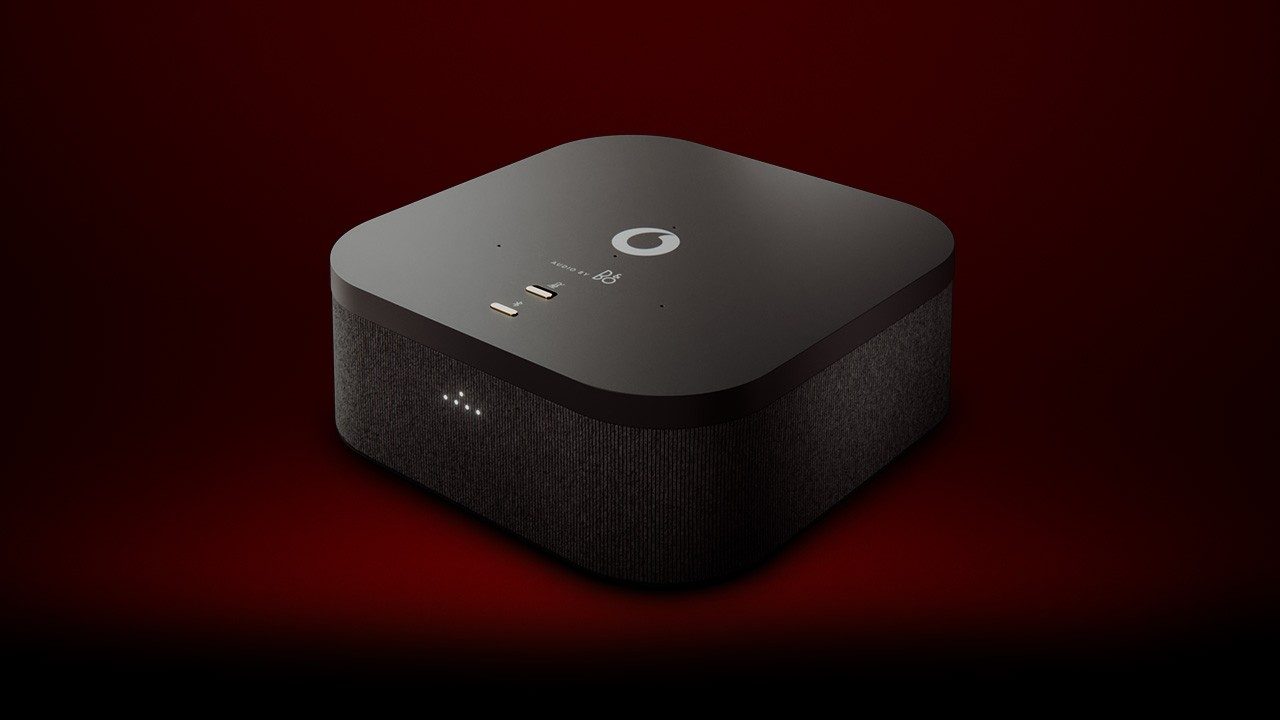 Save €5 online exclusive offer ending soon

Get Gigabit Broadband for €20 a month for the first 6 months. Exclusive online offer ends 31st January.

DAYS

00

HOURS

00

MINUTES

00

SECONDS

00
Up to 1000Mbps
broadband speed
Vodafone
TV & Broadband
€30

€25 per month

for the first 6 months, from €70 thereafter
Free installation, setup box and modem
Unlimited fibre broadband usage
7 Day Catch Up TV never miss a show
Integrated Netflix there on your remote
TV Anywhere watch on tablet or mobile 
12 month contract

Up to 1000Mbps
broadband speed
Vodafone
TV PLUS & Broadband
€30

€25 per month

for the first 6 months, from €80 thereafter
Free installation, setup box and modem
Unlimited fibre broadband usage
7 Day Catch Up TV never miss a show
Integrated Netflix there on your remote
TV Anywhere watch on tablet or mobile 
12 month contract

Essential viewing for you and yours on Vodafone TV

More than 100 channels with a huge selection for all the family
Our great multiroom offer
No more rows over the remote. Get up to three extra boxes anywhere in the house and because it's wireless there are no messy cables****
*For the first 6 months €49 thereafter. **For the first 6 months €40 thereafter. ***For the first 6 months €30 thereafter. ****€5 per month and €99 installation per box. 
Our best ever Vodafone TV Anywhere app is here

What's new?
Cast from your mobile to your TV with Chromecast1
Use the mobile remote in your app to control your TV
Set alerts for your favourite shows
Improved 7 day catch up so you never miss a thing2
How to get the new Vodafone TV Anywhere app:
Download the new Vodafone TV Anywhere app below. 
Sign into the app using your My Vodafone Home details. 
Forgot your login details? You can reset on My Vodafone Home portal here.
Don't forget - only Vodafone customers can use the TV Anywhere app
Discover a world of content with Vodafone TV
7 Day Catch Up3
With thousands of hours of shows on catch up, it can sometimes be hard to find the one you want, Our 7 Day Catch Up is easy to use, so you'll be able to find the show you're looking for in no time.

Recommended Section 
Looking for some inspiration? We've got you covered with sections like 'Pick of the day', and shows that are worth recording over the 'Next 6 Days'.
Integrated Netflix channel4

With its very own button on the remote, you can access Netflix instantly

1. Customers must have a connected Chromecast device to use this feature. 2. Due to content rights restrictions imposed by broadcasters certain programming and channels will not be available via the app. 3. Seven Day Catch Up is subject to content license agreements. Certain shows may not be supported 4. Subscription required 5. Seven Day Catch Up is subject to content license agreements. Certain shows may not be supported 6. HD is available for free on up to 26 channels depending on which plan you purchase. For all terms and conditions click here.
Switch to Vodafone TV - with no hassle

Switching couldn't be easier

Place your order and we'll send an appointment time in a text message and a letter. If the time doesn't suit just tell us - we're happy to rearrange to fit your schedule.

Quick and easy installation

Our engineer will talk you through the install process and the best set up for your home. They'll have everything you need to get going and will try to get you sorted in one visit.

A service you can rely on

You'll get a demo of our great TV features. A Welcome Guide answers most questions but for more visit our support pages or Live Chat with our customer service team - we're glad  to help.

Get answers to all your Vodafone TV questions

Use our TV support hub to check our frequently asked questions or chat with an agent.