Our bill pay plans come with loads included, but if you need more, you can add extra international minutes and data, or get Sky Sports Mobile TV or Spotify Premium. Just buy an add on to tailor your plan how you want it.
If you're thinking of switching, you can choose your add ons when you sign up for a new bill pay plan.
If you're an existing bill pay customer, you can manage your add ons on My Vodafone.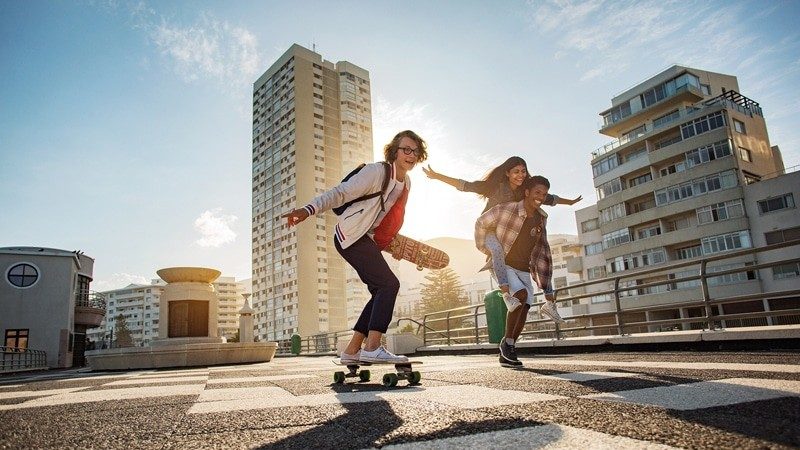 30 day instant data
Need more data right away? We'll automatically send you a text when you're almost out of your monthly allowance, giving you the option to buy an instant data bundle. Just send an SMS back, and your extra data will be added to your account.
For our 1GB data bundle, free text MOREDATA to 50226. You'll receive a confirmation text once the bundle has been applied.
For our 3GB data bundle, free text MOREDATA3 to 50226. You'll receive a confirmation text once the bundle has been applied.
Add data to your monthly plan

Our monthly add ons are automatically added to your account every month. 
| | |
| --- | --- |
| 1GB | €5 a month |
| 2GB | €8 a month |
| 5GB | €15 a month |
You can manage you add ons in My Vodafone at any time.
Data roaming

Get unbeatable value when you travel in Europe, with RED Roaming. Bring all your usual calls and texts on holiday, plus get 200MB of data – all for just €2.99 a day.
Spotify
Spotify is the world's largest music streaming service of its kind, giving you instant access to over 30 million songs.

Log in to My Vodafone, or freetext EXTRA to 50221 and start enjoying loads of music!

Spotify Premium and 150MB extra data - €5.99 a month

Sky Sports
Sky Sports Mobile TV on Vodafone gives you unlimited live access to Sky Sports 1 & 2 live on your mobile, so you never have to miss another minute of the action. 
Log in to My Vodafone, or freetext EXTRA to 50221 and start enjoying loads of sports!

Sky Sports Mobile TV - €6.99 a month 
If a customer is on an 'extra' tariff and has selected Sky Sports Mobile TV pack 1 as their included content they can upgrade to Sky Sports Mobile TV pack 2 for €7.00 a month

Minutes
Log in to My Vodafone to add/manage your international minutes add ons
| | |
| --- | --- |
| 100 minutes | €5 a month |
| 200 minutes | €8 a month |
| 350 minutes | €12 a month |
Texts
Log in to My Vodafone to add/manage your international texts add ons
| | |
| --- | --- |
| 100 texts | €3 a month |
| Unlimited texts | €6 a month |
Login to My Vodafone to add/manage your insurance add ons
| | |
| --- | --- |
| Standard | €5.99 a month |
| Extra | €12.99 a month |
| Damage Only | €9.99 a month |