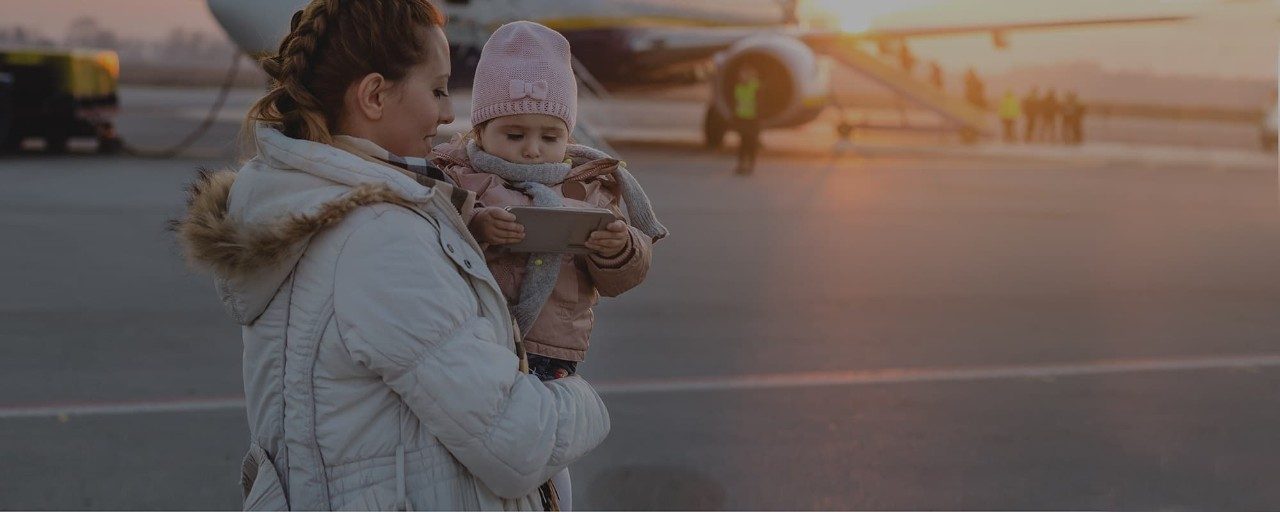 Find out how much it will cost to call and text abroad from Ireland
From 15th May 2019, there are new requirements that apply to charging for International calls and texts made by consumers from Ireland to other EU countries. In line with Regulation (EU) 2015/2120, as amended by Regulation (EU) 2018/1971, charges to EU countries shall be capped at 23.37c per minute (19c ex VAT) and 7.38c (6c ex VAT) per text message.
If your previous rate was above this, you will now be charged the capped rate; if your rate was below this cap, there is no change.

Bundle charges may vary if you are on an older bill pay plan. You can see tariff plan allowances and charges for older plans here

 
 
Pay as you go existing
Bill pay legacy existing
 
 
Calling to mobile
Calling to landline
Sending text
Calling to mobile
Calling to landline
Sending
  text
Country
Country
  code
Standard
Promotion
Standard
Promotion
Standard
Promotion
Standard
Standard
Standard
ALGERIA
+213
€0.30
n/a
€0.15
n/a
€0.13
n/a
€0.30
€0.15
€0.15
ANGOLA
+244
€0.30
n/a
€0.15
n/a
€0.13
n/a
€3.28
€3.28
€0.25
AZORES
+351
€0.2337
n/a
€0.2337
n/a
€0.13
n/a
€0.2337
€0.2337
€0.0738
BENIN
+229
€3.99
n/a
€3.99
n/a
€0.13
n/a
€3.28
€3.28
€0.25
BOTSWANA
+267
€3.99
n/a
€3.99
n/a
€0.13
n/a
€3.28
€3.28
€0.25
BURKINA FASO
+226
€3.99
n/a
€3.99
n/a
€0.13
n/a
€3.28
€3.28
€0.25
BURUNDI
+257
€3.99
n/a
€3.99
n/a
€0.13
n/a
€3.28
€3.28
€0.25
CAMEROON
+237
€0.30
n/a
€0.15
n/a
€0.13
n/a
€3.28
€3.28
€0.25
CANARY ISLANDS
+34
€0.2337
€0.15
€0.15
€0.15
€0.13
€0.0738
€0.2337
€0.2337
€0.0738
CAPE VERDE
+238
€3.99
n/a
€3.99
n/a
€0.13
n/a
€3.28
€3.28
€0.25
CENTRAL AFRICAN REPUBLIC
+236
€3.99
n/a
€3.99
n/a
€0.13
n/a
€3.28
€3.28
€0.25
CEUTA
+34
€0.2337
€0.15
€0.15
€0.15
€0.13
€0.0738
€0.2337
€0.2337
€0.0738
CHAD
+235
€3.99
n/a
€3.99
n/a
€0.13
n/a
€3.28
€3.28
€0.25
COMOROS
+269
€3.99
n/a
€3.99
n/a
€0.13
n/a
€3.28
€3.28
€0.25
CONGO
+242
€0.30
n/a
€0.15
n/a
€0.13
n/a
€3.28
€3.28
€0.25
CONGO, DEMOCRATIC REPUBLIC OF
+243
€0.30
n/a
€0.15
n/a
€0.13
n/a
€3.28
€3.28
€0.25
COTE D'IVOIRE
+225
€3.99
n/a
€3.99
n/a
€0.13
n/a
€3.28
€3.28
€0.25
DJIBOUTI, REPUBLIC OF
+253
€3.99
n/a
€3.99
n/a
€0.13
n/a
€3.28
€3.28
€0.25
EGYPT
+20
€0.30
n/a
€0.15
n/a
€0.13
n/a
€0.30
€0.15
€0.15
EQUATORIAL GUINEA
+240
€3.99
n/a
€3.99
n/a
€0.13
n/a
€3.28
€3.28
€0.25
ERITREA
+291
€3.99
n/a
€3.99
n/a
€0.13
n/a
€3.28
€3.28
€0.25
ETHIOPIA
+251
€3.99
n/a
€3.99
n/a
€0.13
n/a
€3.28
€3.28
€0.25
GABON
+241
€3.99
n/a
€3.99
n/a
€0.13
n/a
€3.28
€3.28
€0.25
GAMBIA
+220
€3.99
n/a
€3.99
n/a
€0.13
n/a
€3.28
€3.28
€0.25
GHANA
+233
€0.30
n/a
€0.15
n/a
€0.13
n/a
€3.28
€3.28
€0.25
GUINEA
+224
€3.99
n/a
€3.99
n/a
€0.13
n/a
€3.28
€3.28
€0.25
GUINEA-BISSAU
+245
€3.99
n/a
€3.99
n/a
€0.13
n/a
€3.28
€3.28
€0.25
KENYA
+254
€0.30
n/a
€0.15
n/a
€0.13
n/a
€3.28
€3.28
€0.25
LESOTHO
+266
€3.99
n/a
€3.99
n/a
€0.13
n/a
€3.28
€3.28
€0.25
LIBERIA
+231
€3.99
n/a
€3.99
n/a
€0.13
n/a
€3.28
€3.28
€0.25
LIBYA
+218
€0.30
n/a
€0.15
n/a
€0.13
n/a
€1.00
€1.00
€0.25
MADAGASCAR
+261
€3.99
n/a
€3.99
n/a
€0.13
n/a
€3.28
€3.28
€0.25
MADEIRA
+351
€0.2337
n/a
€0.2337
n/a
€0.13
n/a
€0.2337
€0.2337
€0.0738
MALAWI
+265
€3.99
n/a
€3.99
n/a
€0.13
n/a
€0.30
€0.15
€0.15
MALI
+223
€3.99
n/a
€3.99
n/a
€0.13
n/a
€3.28
€3.28
€0.25
MAURITANIA
+222
€3.99
n/a
€3.99
n/a
€0.13
n/a
€3.28
€3.28
€0.25
MAURITIUS
+230
€3.99
n/a
€3.99
n/a
€0.13
n/a
€3.28
€3.28
€0.25
MAYOTTE
+262
€0.2337
n/a
€0.2337
n/a
€0.13
n/a
€0.2337
€0.2337
€0.0738
MELILLA
+34
€0.2337
€0.15
€0.15
€0.15
€0.13
€0.0738
€0.2337
€0.2337
€0.0738
MOROCCO
+212
€0.30
n/a
€0.15
n/a
€0.13
n/a
€1.00
€1.00
€0.25
MOZAMBIQUE
+258
€3.99
n/a
€3.99
n/a
€0.13
n/a
€3.28
€3.28
€0.25
NAMIBIA
+264
€3.99
n/a
€3.99
n/a
€0.13
n/a
€3.28
€3.28
€0.25
NIGER
+227
€3.99
n/a
€3.99
n/a
€0.13
n/a
€3.28
€3.28
€0.25
NIGERIA
+234
€0.30
n/a
€0.15
n/a
€0.13
n/a
€0.30
€0.15
€0.15
REUNION, LA
+262
€0.2337
n/a
€0.2337
n/a
€0.13
n/a
€0.2337
€0.2337
€0.0738
RWANDA, REPUBLIC OF
+250
€3.99
n/a
€3.99
n/a
€0.13
n/a
€3.28
€3.28
€0.25
SAO TOME AND PRINCIPE
+239
€3.99
n/a
€3.99
n/a
€0.13
n/a
€3.28
€3.28
€0.25
SENEGAL
+221
€3.99
n/a
€3.99
n/a
€0.13
n/a
€3.28
€3.28
€0.25
SEYCHELLES
+248
€3.99
n/a
€3.99
n/a
€0.13
n/a
€3.28
€3.28
€0.25
SIERRA LEONE
+232
€3.99
n/a
€3.99
n/a
€0.13
n/a
€3.28
€3.28
€0.25
SOMALIA
+252
€3.99
n/a
€3.99
n/a
€0.13
n/a
€3.28
€3.28
€0.25
SOUTH AFRICA
+27
€0.30
€0.15
€0.15
€0.15
€0.13
€0.13
€0.30
€0.15
€0.15
SUDAN
+249
€3.99
n/a
€3.99
n/a
€0.13
n/a
€3.28
€3.28
€0.25
SWAZILAND
+268
€3.99
n/a
€3.99
n/a
€0.13
n/a
€3.28
€3.28
€0.25
TANZANIA
+255
€3.99
n/a
€3.99
n/a
€0.13
n/a
€3.28
€3.28
€0.25
TOGO
+228
€3.99
n/a
€3.99
n/a
€0.13
n/a
€3.28
€3.28
€0.25
TUNISIA
+216
€0.30
n/a
€0.15
n/a
€0.13
n/a
€1.00
€1.00
€0.25
UGANDA
+256
€3.99
n/a
€3.99
n/a
€0.13
n/a
€3.28
€3.28
€0.25
ZAMBIA
+260
€3.99
n/a
€3.99
n/a
€0.13
n/a
€3.28
€3.28
€0.25
ZIMBABWE
+263
€0.30
n/a
€0.15
n/a
€0.13
n/a
€0.30
€0.15
€0.15
 
 
Pay as you go existing
Bill pay legacy existing
 
 
Calling to mobile
Calling to landline
Sending text
Calling to mobile
Calling to landline
Sending text
Country
Country Code
Standard
Promotion
Standard
Promotion
Standard
Promotion
Standard
Standard
Standard
ANTARTICA
+672
€3.99
n/a
€3.99
n/a
€0.13
n/a
€0.15
€0.15
€0.15
 
 
Pay as you go existing
Bill pay legacy existing
 
 
Calling to mobile
Calling to landline
Sending text
Calling to mobile
Calling to landline
Sending text
Country
Country Code
Standard
Promotion
Standard
Promotion
Standard
Promotion
Standard
Standard
Standard
AFGHANISTAN
+93
€3.99
n/a
€3.99
n/a
€0.13
n/a
€3.28
€3.28
€0.25
BAHRAIN, KINGDOM OF
+973
€0.30
n/a
€0.15
n/a
€0.13
n/a
€0.30
€0.15
€0.15
BANGLADESH
+880
€0.30
n/a
€0.15
n/a
€0.13
n/a
€0.30
€0.15
€0.15
BHUTAN
+975
€3.99
n/a
€3.99
n/a
€0.13
n/a
€3.28
€3.28
€0.25
BRUNEI DARUSSALAM
+673
€3.99
n/a
€3.99
n/a
€0.13
n/a
€3.28
€3.28
€0.25
CAMBODIA, KINGDOM OF
+855
€3.99
n/a
€3.99
n/a
€0.13
n/a
€3.28
€3.28
€0.25
CHINA, PEOPLES REPUBLIC OF
+86
€0.03
n/a
€0.03
n/a
€0.13
n/a
€0.03
€0.03
€0.15
FRENCH POLYNESIA
+689
€3.99
n/a
€3.99
n/a
€0.13
n/a
€3.28
€3.28
€0.25
GUAM
+1671
€3.99
n/a
€3.99
n/a
€0.13
n/a
€3.28
€3.28
€0.25
HONG KONG
+852
€0.03
n/a
€0.03
n/a
€0.13
n/a
€0.03
€0.03
€0.15
INDIA
+91
€0.30
€0.15
€0.15
€0.15
€0.13
€0.13
€0.30
€0.15
€0.15
INDONESIA
+62
€0.30
n/a
€0.15
n/a
€0.13
n/a
€0.30
€0.15
€0.15
IRAN
+98
€0.30
n/a
€0.15
n/a
€0.13
n/a
€0.30
€0.15
€0.15
IRAQ
+964
€0.30
n/a
€0.15
n/a
€0.13
n/a
€0.30
€0.15
€0.15
ISRAEL
+972
€0.30
n/a
€0.15
n/a
€0.13
n/a
€0.30
€0.15
€0.15
JAPAN
+81
€0.30
n/a
€0.15
n/a
€0.13
n/a
€0.30
€0.15
€0.15
JORDAN
+962
€2.50
n/a
€2.50
n/a
€0.13
n/a
€2.15
€2.15
€0.25
KAZAKHSTAN
+7
€1.02
n/a
€1.02
n/a
€0.13
n/a
€0.25
€0.09
€0.15
KIRIBATI
+686
€3.99
n/a
€3.99
n/a
€0.13
n/a
€3.28
€3.28
€0.25
KOREA, DEMOCRATIC PEOPLES
  REPUBLIC OF
+850
€3.99
n/a
€3.99
n/a
€0.13
n/a
€0.30
€0.15
€0.15
KOREA, REPUBLIC OF
+82
€0.30
n/a
€0.15
n/a
€0.13
n/a
€0.30
€0.15
€0.15
KUWAIT
+965
€0.30
n/a
€0.15
n/a
€0.13
n/a
€0.30
€0.15
€0.15
KYRGYZSTAN
+996
€1.02
n/a
€1.02
n/a
€0.13
n/a
€1.00
€1.00
€0.25
LAO, PEOPLE'S DEMOCRATIC
  REPUBLIC
+856
€3.99
n/a
€3.99
n/a
€0.13
n/a
€3.28
€3.28
€0.25
LEBANON
+961
€0.30
n/a
€0.15
n/a
€0.13
n/a
€0.30
€0.15
€0.15
MACAU
+853
€0.03
n/a
€0.03
n/a
€0.13
n/a
€3.28
€3.28
€0.25
MALAYSIA
+60
€0.30
n/a
€0.15
n/a
€0.13
n/a
€0.30
€0.15
€0.15
MALDIVES
+960
€3.99
n/a
€3.99
n/a
€0.13
n/a
€3.28
€3.28
€0.25
MARSHALL ISLANDS, REPUBLIC OF
+692
€3.99
n/a
€3.99
n/a
€0.13
n/a
€3.28
€3.28
€0.25
MICRONESIA, FEDERATED STATES
  OF
+691
€3.99
n/a
€3.99
n/a
€0.13
n/a
€3.28
€3.28
€0.25
MONGOLIA
+976
€3.99
n/a
€3.99
n/a
€0.13
n/a
€3.28
€3.28
€0.25
MYANMAR
+95
€3.99
n/a
€3.99
n/a
€0.13
n/a
€3.28
€3.28
€0.25
NAURU
+674
€3.99
n/a
€3.99
n/a
€0.13
n/a
€3.28
€3.28
€0.25
NEPAL
+977
€3.99
n/a
€3.99
n/a
€0.13
n/a
€3.28
€3.28
€0.25
NEW CALEDONIA
+687
€3.99
n/a
€3.99
n/a
€0.13
n/a
€3.28
€3.28
€0.25
NORTHERN MARIANA ISLANDS
+1670
€3.99
n/a
€3.99
n/a
€0.13
n/a
€3.28
€3.28
€0.25
OMAN, SULTANATE OF
+968
€2.50
n/a
€2.50
n/a
€0.13
n/a
€2.15
€2.15
€0.25
PAKISTAN
+92
€0.30
n/a
€0.15
n/a
€0.13
n/a
€0.30
€0.15
€0.15
PALAU, REPUBLIC OF
+680
€3.99
n/a
€3.99
n/a
€0.13
n/a
€3.28
€3.28
€0.25
PALESTINE, STATE OF
+970
€0.30
n/a
€0.15
n/a
€0.13
n/a
€0.30
€0.15
€0.15
PAPUA NEW GUINEA
+675
€3.99
n/a
€3.99
n/a
€0.13
n/a
€3.28
€3.28
€0.25
PHILIPPINES
+63
€0.30
€0.15
€0.15
€0.15
€0.13
€0.13
€0.30
€0.15
€0.15
QATAR
+974
€3.99
n/a
€3.99
n/a
€0.13
n/a
€3.28
€3.28
€0.25
SAUDI ARABIA
+966
€0.30
n/a
€0.15
n/a
€0.13
n/a
€0.30
€0.15
€0.15
SINGAPORE
+65
€0.30
n/a
€0.15
n/a
€0.13
n/a
€0.30
€0.15
€0.15
SOLOMON ISLANDS
+677
€3.99
n/a
€3.99
n/a
€0.13
n/a
€3.28
€3.28
€0.25
SRI LANKA
+94
€0.30
n/a
€0.15
n/a
€0.13
n/a
€0.30
€0.15
€0.15
SYRIA
+963
€2.50
n/a
€2.50
n/a
€0.13
n/a
€2.15
€2.15
€0.25
TAIWAN
+886
€0.03
n/a
€0.03
n/a
€0.13
n/a
€0.03
€0.03
€0.15
TAJIKISTAN
+992
€1.02
n/a
€1.02
n/a
€0.13
n/a
€1.00
€1.00
€0.25
THAILAND
+66
€0.30
n/a
€0.15
n/a
€0.13
n/a
€0.30
€0.15
€0.15
TONGA
+676
€3.99
n/a
€3.99
n/a
€0.13
n/a
€3.28
€3.28
€0.25
TURKMENISTAN
+993
€1.02
n/a
€1.02
n/a
€0.13
n/a
€1.00
€1.00
€0.25
UNITED ARAB EMIRATES
+971
€2.50
n/a
€2.50
n/a
€0.13
n/a
€2.15
€2.15
€0.25
UZBEKISTAN
+998
€3.99
n/a
€3.99
n/a
€0.13
n/a
€1.00
€1.00
€0.25
VANUATU
+678
€3.99
n/a
€3.99
n/a
€0.13
n/a
€3.28
€3.28
€0.25
VIETNAM
+84
€0.30
n/a
€0.15
n/a
€0.13
n/a
€0.30
€0.15
€0.15
YEMEN
+967
€3.99
n/a
€3.99
n/a
€0.13
n/a
€3.28
€3.28
€0.25
 
 
Pay as you go existing
Bill pay legacy existing
 
 
Calling to mobile
Calling to landline
Sending text
Calling to mobile
Calling to landline
Sending text
Country
Country Code
Standard
Promotion
Standard
Promotion
Standard
Promotion
Standard
Standard
Standard
AUSTRALIA
+61
€0.30
€0.15
€0.15
€0.15
€0.13
€0.13
€0.30
€0.15
€0.15
COCOS ISLANDS
+61891
€3.99
n/a
€3.99
n/a
€0.13
n/a
€0.15
€0.15
€0.15
FIJI
+679
€3.99
n/a
€3.99
n/a
€0.13
n/a
€3.28
€3.28
€0.25
NEW ZEALAND
+64
€0.30
€0.15
€0.15
€0.15
€0.13
€0.13
€0.30
€0.15
€0.15
NORFOLK ISLAND
+672
€3.99
n/a
€3.99
n/a
€0.13
n/a
n/a
€0.15
€0.15
TUVALU
+688
€3.99
n/a
€3.99
n/a
€0.13
n/a
€3.28
€3.28
€0.25
 
 
Pay as you go existing
Bill pay legacy existing
 
 
Calling to mobile
Calling to landline
Sending text
Calling to mobile
Calling to landline
Sending text
Country
Country Code
Standard
Promotion
Standard
Promotion
Standard
Promotion
Standard
Standard
Standard
ANGUILLA
+1264
€0.15
n/a
€0.15
n/a
€0.13
n/a
€1.08
€1.08
€0.25
ANTIGUA AND BARBUDA
+1268
€0.15
n/a
€0.15
n/a
€0.13
n/a
€1.08
€1.08
€0.25
ARUBA
+297
€3.99
n/a
€3.99
n/a
€0.13
n/a
€3.28
€3.28
€0.25
BAHAMAS
+1242
€0.15
n/a
€0.15
n/a
€0.13
n/a
€1.08
€1.08
€0.25
BARBADOS
+1246
€0.15
n/a
€0.15
n/a
€0.13
n/a
€1.08
€1.08
€0.25
BONAIRE
+599
€0.2337
n/a
€0.2337
n/a
€0.13
n/a
€0.2337
€0.2337
€0.0738
CAYMAN ISLANDS
+1345
€0.15
n/a
€0.15
n/a
€0.13
n/a
€1.08
€1.08
€0.25
CUBA
+53
€3.99
n/a
€3.99
n/a
€0.13
n/a
€3.28
€3.28
€0.25
CURACAO
+599
€0.2337
n/a
€0.2337
n/a
€0.13
n/a
€0.2337
€0.2337
€0.0738
DESIRADE
+590
€0.2337
n/a
€0.2337
n/a
€0.13
n/a
€0.2337
€0.2337
€0.0738
DOMINICA, COMMONWEALTH OF
+1767
€0.15
n/a
€0.15
n/a
€0.13
n/a
€1.08
€1.08
€0.25
DOMINICAN REPUBLIC
+1809
€0.15
n/a
€0.15
n/a
€0.13
n/a
€1.08
€1.08
€0.25
FRENCH WEST INDIES
+590
€0.2337
n/a
€0.2337
n/a
€0.13
n/a
€0.2337
€0.2337
€0.0738
GRENADA
+1473
€0.15
n/a
€0.15
n/a
€0.13
n/a
€1.08
€1.08
€0.25
GUADELOUPE
+590
€0.2337
n/a
€0.2337
n/a
€0.13
n/a
€0.2337
€0.2337
€0.0738
HAITI
+509
€3.99
n/a
€3.99
n/a
€0.13
n/a
€3.28
€3.28
€0.25
JAMAICA
+1876
€0.15
n/a
€0.15
n/a
€0.13
n/a
€1.08
€1.08
€0.25
MARTINIQUE
+596
€0.2337
n/a
€0.2337
n/a
€0.13
n/a
€0.2337
€0.2337
€0.0738
MONTSERRAT
+1664
€0.15
n/a
€0.15
n/a
€0.13
n/a
€1.08
€1.08
€0.25
PUERTO RICO
+1787
€0.15
n/a
€0.15
n/a
€0.13
n/a
€1.08
€1.08
€0.25
SABA
+599
€0.2337
n/a
€0.2337
n/a
€0.13
n/a
€0.2337
€0.2337
€0.0738
SAINT BARTHELEMY
+590
€0.2337
n/a
€0.2337
n/a
€0.13
n/a
€0.2337
€0.2337
€0.0738
SAINT EUSTATIUS / STATIA
+599
€0.2337
n/a
€0.2337
n/a
€0.13
n/a
€0.2337
€0.2337
€0.0738
SAINT KITTS AND NEVIS
+1869
€0.2337
n/a
€0.15
n/a
€0.13
n/a
€0.2337
€0.2337
€0.0738
SAINT LUCIA
+1758
€0.15
n/a
€0.15
n/a
€0.13
n/a
€1.08
€1.08
€0.25
SAINT MARTIN
+590
€0.2337
n/a
€0.2337
n/a
€0.13
n/a
€0.2337
€0.2337
€0.0738
SAINT VINCENT AND THE
  GRENADINES
+1784
€0.15
n/a
€0.15
n/a
€0.13
n/a
€1.08
€1.08
€0.25
SINT MAARTEN
+1721
€0.2337
n/a
€0.2337
n/a
€0.13
n/a
€0.2337
€0.2337
€0.0738
TRINIDAD AND TOBAGO
+1868
€0.15
n/a
€0.15
n/a
€0.13
n/a
€1.08
€1.08
€0.25
TURKS AND CAICOS ISLANDS
+1649
€0.15
n/a
€0.15
n/a
€0.13
n/a
€1.08
€1.08
€0.25
VIRGIN ISLANDS, BRITISH
+1284
€0.15
n/a
€0.15
n/a
€0.13
n/a
n/a
n/a
n/a
VIRGIN ISLANDS, US
+1340
€0.15
n/a
€0.15
n/a
€0.13
n/a
€1.08
€1.08
€0.25
 
 
Pay as you go existing
Bill pay legacy existing
 
 
Calling to mobile
Calling to landline
Sending text
Calling to mobile
Calling to landline
Sending text
Country
Country Code
Standard
Promotion
Standard
Promotion
Standard
Promotion
Standard
Standard
Standard
BELIZE
+501
€3.99
n/a
€3.99
n/a
€0.13
n/a
€3.28
€3.28
€0.25
COSTA RICA
+506
€3.99
n/a
€3.99
n/a
€0.13
n/a
€3.28
€3.28
€0.25
EL SALVADOR
+503
€3.99
n/a
€3.99
n/a
€0.13
n/a
€3.28
€3.28
€0.25
GUATEMALA
+502
€3.99
n/a
€3.99
n/a
€0.13
n/a
€3.28
€3.28
€0.25
HONDURAS
+504
€3.99
n/a
€3.99
n/a
€0.13
n/a
€3.28
€3.28
€0.25
MEXICO
+52
€0.30
n/a
€0.15
n/a
€0.13
n/a
€0.30
€0.15
€0.15
NICARAGUA
+505
€3.99
n/a
€3.99
n/a
€0.13
n/a
€3.28
€3.28
€0.25
PANAMA, REPUBLIC OF
+507
€3.99
n/a
€3.99
n/a
€0.13
n/a
€3.28
€3.28
€0.25
 
 
Pay as you go existing
Bill pay legacy existing
 
 
Calling to mobile
Calling to landline
Sending text
Calling to mobile
Calling to landline
Sending text
Country
Country Code
Standard
Promotion
Standard
Promotion
Standard
Promotion
Standard
Standard
Standard
ALBANIA
+355
€0.30
n/a
€0.15
n/a
€0.13
n/a
€0.30
€0.15
€0.15
ANDORRA
+376
€1.02
n/a
€1.02
n/a
€0.13
n/a
€0.85
€0.85
€0.25
ARMENIA, REPUBLIC OF
+374
€0.30
n/a
€0.15
n/a
€0.13
n/a
€0.30
€0.15
€0.15
AUSTRIA
+43
€0.2337
n/a
€0.15
n/a
€0.13
n/a
€0.2337
€0.2337
€0.0738
AZERBAIJAN, REPUBLIC OF
+994
€0.30
n/a
€0.15
n/a
€0.13
n/a
€0.30
€0.15
€0.15
BELARUS
+375
€0.30
n/a
€0.15
n/a
€0.13
n/a
€0.30
€0.15
€0.15
BELGIUM
+32
€0.2337
n/a
€0.15
n/a
€0.13
n/a
€0.2337
€0.2337
€0.0738
BOSNIA HERZEGOVINA
+387
€0.30
n/a
€0.15
n/a
€0.13
n/a
€0.30
€0.15
€0.15
BULGARIA
+359
€0.2337
n/a
€0.15
n/a
€0.13
n/a
€0.2337
€0.2337
€0.0738
CROATIA
+385
€0.2337
n/a
€0.15
n/a
€0.13
n/a
€0.2337
€0.2337
€0.0738
CYPRUS
+357
€0.2337
n/a
€0.15
n/a
€0.13
n/a
€0.2337
€0.2337
€0.0738
CZECH REPUBLIC
+420
€0.2337
n/a
€0.09
n/a
€0.13
n/a
€0.2337
€0.2337
€0.0738
DENMARK
+45
€0.2337
n/a
€0.15
n/a
€0.13
n/a
€0.2337
€0.2337
€0.0738
ESTONIA
+372
€0.2337
n/a
€0.09
n/a
€0.13
n/a
€0.2337
€0.2337
€0.0738
FAROE ISLANDS
+298
€1.02
n/a
€1.02
n/a
€0.13
n/a
€0.85
€0.85
€0.25
FINLAND
+358
€0.2337
n/a
€0.15
n/a
€0.13
n/a
€0.2337
€0.2337
€0.0738
FINLAND (Alands Island only)
+358
€0.2337
n/a
€0.15
n/a
€0.13
n/a
€0.2337
€0.2337
€0.0738
FRANCE
+33
€0.2337
€0.15
€0.15
€0.15
€0.13
€0.0738
€0.2337
€0.2337
€0.0738
GEORGIA
+995
€0.30
n/a
€0.15
n/a
€0.13
n/a
€0.30
€0.15
€0.15
GERMANY
+49
€0.2337
€0.15
€0.15
€0.15
€0.13
€0.0738
€0.2337
€0.2337
€0.0738
GIBRALTAR
+350
€0.2337
n/a
€0.2337
n/a
€0.13
n/a
€0.2337
€0.2337
€0.0738
GREECE
+30
€0.2337
n/a
€0.15
n/a
€0.13
n/a
€0.2337
€0.2337
€0.0738
GREENLAND
+299
€3.99
n/a
€3.99
n/a
€0.13
n/a
€0.85
€0.85
€0.25
GUERNSEY
+44
€0.2337
€0.10
€0.15
€0.10
€0.13
€0.0738
€0.2337
€0.2337
€0.0738
HUNGARY
+36
€0.2337
n/a
€0.09
n/a
€0.13
n/a
€0.2337
€0.2337
€0.0738
ICELAND
+354
€0.2337
n/a
€0.15
n/a
€0.13
n/a
€0.2337
€0.2337
€0.0738
ISLE OF MAN
+44
€0.2337
€0.10
€0.15
€0.10
€0.13
€0.0738
€0.2337
€0.2337
€0.0738
ITALY
+39
€0.2337
€0.15
€0.15
€0.15
€0.13
€0.0738
€0.2337
€0.2337
€0.0738
JERSEY
+44
€0.2337
€0.10
€0.15
€0.10
€0.13
€0.0738
€0.2337
€0.2337
€0.0738
KOSOVO
+381
€1.02
n/a
€1.02
n/a
€0.13
n/a
€1.00
€1.00
€0.25
LATVIA
+371
€0.2337
n/a
€0.09
n/a
€0.13
n/a
€0.2337
€0.2337
€0.0738
LIECHTENSTEIN
+423
€0.2337
n/a
€0.15
n/a
€0.13
n/a
€0.2337
€0.2337
€0.0738
LITHUANIA
+370
€0.2337
n/a
€0.09
n/a
€0.13
n/a
€0.2337
€0.2337
€0.0738
LUXEMBOURG
+352
€0.2337
n/a
€0.15
n/a
€0.13
n/a
€0.2337
€0.2337
€0.0738
MACEDONIA
+389
€0.30
n/a
€0.15
n/a
€0.13
n/a
€0.30
€0.15
€0.15
MALTA
+356
€0.2337
n/a
€0.15
n/a
€0.13
n/a
€0.2337
€0.2337
€0.0738
MOLDOVA, REPUBLIC OF
+373
€0.30
n/a
€0.15
n/a
€0.13
n/a
€0.30
€0.15
€0.15
MONACO
+377
€1.02
n/a
€1.02
n/a
€0.13
n/a
€0.85
€0.85
€0.25
MONTENEGRO
+382
€1.02
n/a
€1.02
n/a
€0.13
n/a
€1.00
€1.00
€0.25
MONTENEGRO
+382
€1.02
n/a
€1.02
n/a
€0.13
n/a
€1.00
€1.00
€0.25
NETHERLANDS
+31
€0.2337
€0.15
€0.15
€0.15
€0.13
€0.0738
€0.2337
€0.2337
€0.0738
NORWAY
+47
€0.2337
n/a
€0.15
n/a
€0.13
n/a
€0.2337
€0.2337
€0.0738
POLAND
+48
€0.2337
n/a
€0.09
n/a
€0.13
n/a
€0.2337
€0.2337
€0.0738
PORTUGAL
+351
€0.2337
n/a
€0.15
n/a
€0.13
n/a
€0.2337
€0.2337
€0.0738
ROMANIA
+40
€0.2337
n/a
€0.09
n/a
€0.13
n/a
€0.2337
€0.2337
€0.0738
RUSSIA
+7
€0.25
n/a
€0.09
n/a
€0.13
n/a
€0.25
€0.09
€0.15
SAN MARINO, REPUBLIC OF
+378
€1.02
n/a
€1.02
n/a
€0.13
n/a
€0.85
€0.85
€0.25
SERBIA
+381
€1.02
n/a
€1.02
n/a
€0.13
n/a
€1.00
€1.00
€0.25
SLOVAKIA
+421
€0.2337
n/a
€0.09
n/a
€0.13
n/a
€0.2337
€0.2337
€0.0738
SLOVENIA
+386
€0.2337
n/a
€0.09
n/a
€0.13
n/a
€0.2337
€0.2337
€0.0738
SPAIN
+34
€0.2337
€0.15
€0.15
€0.15
€0.13
€0.0738
€0.2337
€0.2337
€0.0738
SWEDEN
+46
€0.2337
n/a
€0.15
n/a
€0.13
n/a
€0.2337
€0.2337
€0.0738
SWITZERLAND
+41
€0.2337
n/a
€0.15
n/a
€0.13
n/a
€0.2337
€0.2337
€0.0738
TURKEY
+90
€0.30
n/a
€0.15
n/a
€0.13
n/a
€0.30
€0.15
€0.15
UKRAINE
+380
€0.30
n/a
€0.15
n/a
€0.13
n/a
€0.30
€0.15
€0.15
UNITED KINGDOM
+44
€0.2337
€0.10
€0.15
€0.10
€0.13
€0.0738
€0.2337
€0.2337
€0.0738
VATICAN STATE
+39
€0.2337
n/a
€0.2337
n/a
€0.13
n/a
€0.2337
€0.2337
€0.0738
 
 
Pay as you go existing
Bill pay legacy existing
 
 
Calling to mobile
Calling to landline
Sending text
Calling to mobile
Calling to landline
Sending text
Country
Country Code
Standard
Promotion
Standard
Promotion
Standard
Promotion
Standard
Standard
Standard
BERMUDA
+1441
€0.15
n/a
€0.15
n/a
€0.13
n/a
€1.08
€1.08
€0.25
CANADA
+1
€0.15
n/a
€0.15
n/a
€0.13
n/a
€0.15
€0.15
€0.15
SAINT PIERRE ET MIQUELON
+508
€3.99
n/a
€3.99
n/a
€0.13
n/a
€3.28
€3.28
€0.25
UNITED STATES
+1
€0.15
n/a
€0.15
n/a
€0.13
n/a
€0.15
€0.15
€0.15
 
 
Pay as you go existing
Bill pay legacy existing
 
 
Calling to mobile
Calling to landline
Sending text
Calling to mobile
Calling to landline
Sending text
Country
Country Code
Standard
Promotion
Standard
Promotion
Standard
Promotion
Standard
Standard
Standard
AMERICAN SAMOA
+1684
€3.99
n/a
€3.99
n/a
€0.13
n/a
€3.28
€3.28
€0.25
COOK ISLANDS
+682
€3.99
n/a
€3.99
n/a
€0.13
n/a
€3.28
€3.28
€0.25
SAMOA
+685
€3.99
n/a
€3.99
n/a
€0.13
n/a
€3.28
€3.28
€0.25
 
 
Pay as you go existing
Bill pay legacy existing
 
 
Calling to mobile
Calling to landline
Sending text
Calling to mobile
Calling to landline
Sending text
Country
Country Code
Standard
Promotion
Standard
Promotion
Standard
Promotion
Standard
Standard
Standard
ARGENTINA
+54
€0.30
n/a
€0.15
n/a
€0.13
n/a
€0.30
€0.15
€0.15
BOLIVIA
+591
€3.99
n/a
€3.99
n/a
€0.13
n/a
€3.28
€3.28
€0.25
BRAZIL
+55
€0.25
n/a
€0.09
n/a
€0.13
n/a
€0.25
€0.09
€0.15
CHILE
+56
€3.99
n/a
€3.99
n/a
€0.13
n/a
€3.28
€3.28
€0.25
COLOMBIA
+57
€3.99
n/a
€3.99
n/a
€0.13
n/a
€3.28
€3.28
€0.25
ECUADOR
+593
€3.99
n/a
€3.99
n/a
€0.13
n/a
€3.28
€3.28
€0.25
FALKLAND ISLANDS, MALVINAS
+500
€3.99
n/a
€3.99
n/a
€0.13
n/a
€3.28
€3.28
€0.25
FRENCH GUIANA (FRENCH GUYANA)
+594
€0.2337
n/a
€0.2337
n/a
€0.13
n/a
€0.2337
€0.2337
€0.0738
GUYANA
+592
€3.99
n/a
€3.99
n/a
€0.13
n/a
€3.28
€3.28
€0.25
PARAGUAY
+595
€3.99
n/a
€3.99
n/a
€0.13
n/a
€3.28
€3.28
€0.25
PERU
+51
€3.99
n/a
€3.99
n/a
€0.13
n/a
€3.28
€3.28
€0.25
SURINAME
+597
€0.2337
n/a
€0.2337
n/a
€0.13
n/a
€0.2337
€0.2337
€0.0738
URUGUAY
+598
€3.99
n/a
€3.99
n/a
€0.13
n/a
€3.28
€3.28
€0.25
VENEZUELA
+58
€3.99
n/a
€3.99
n/a
€0.13
n/a
€3.28
€3.28
€0.25