Our sustainable business strategy is built on Vodafone's commitment to responsible behaviour. We strive to always act lawfully, ethically and with integrity, wherever we operate.
Digital rights and privacy
Our transparency disclosures on matters related to digital human rights include our policies, approach and principles regarding government access to customer data, as well as our approach to managing issues such as freedom of expression, censorship and the digital rights of the child.
Tax and total economic contribution
Vodafone is the single biggest investor in new technology in the Irish telecoms industry annually, with over €1 billion invested to date in building and maintaining the network.
€18m paid in direct taxes

€5m paid in corporate tax

€172m capital investment
2.3 million customers
1,310 direct employees
Health, safety and wellbeing
Supply chain management and integrity
Vodafone Ireland has encouraged and facilitated handset recycling over the last 10 years
Additionally, the value of each donated handset is donated to ISPCC Childline.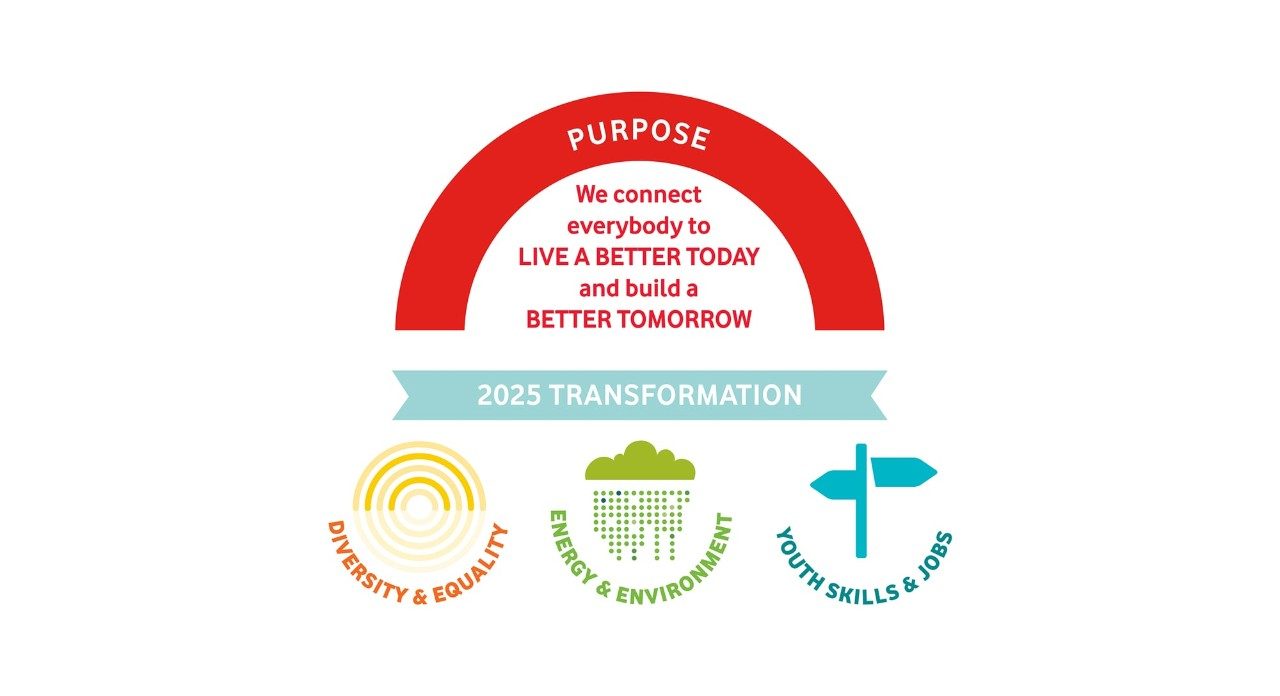 Read our sustainable business strategy 
The transformational goals are at the centre of Vodafone Ireland's sustainable business strategy. Each of these goals has the potential to deliver impactful socio-economic benefits to Irish society.