Vodafone Graduate Programme
Our Vodafone graduates dream big and innovate with heart to empower people through technology. Whatever your passion, your talent or your educational background, you can rest assured that the experience you need to build your career is available within one of our seven tailored streams. 

Join us and together we can connect for a better future.
Dare to make a difference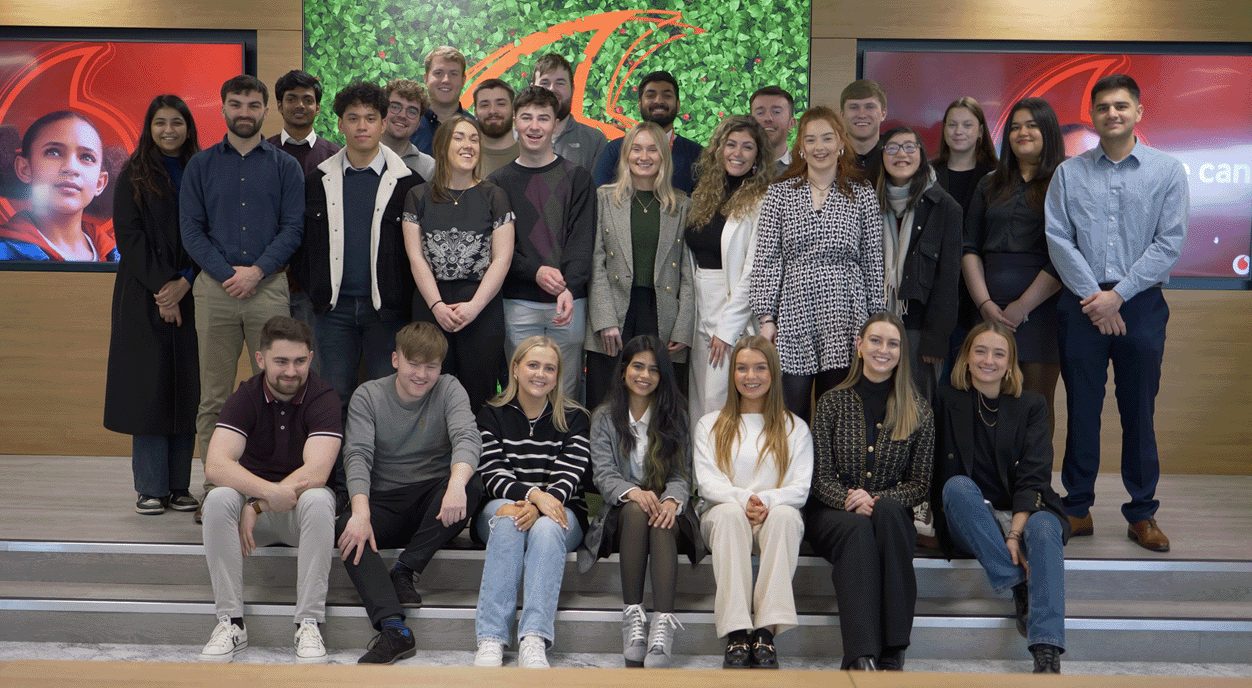 During your 18-month placement, you will experience two rotations within your chosen stream.
Develop professionally and personally alongside some of the best minds in the industry, honing your collaboration skills and functional expertise.
Our transition to a Tech Comms Company means that there has never been a more exciting time to join our Technology stream.

As we move more towards focusing on digital engineering and in-house development right across our network and end-to-end services, IT and software engineering is becoming a critical skill in driving us forward.

Whether we are buying in quality solutions, building our own unique customer experiences, or inventing the future of communications.

We need to make sure that we analyse the market needs, develop the right products and services, and deliver it to our customers as fast as we can while striving for perfect customer experience and excellent brand recognition.

Get hands-on experience in:
Project Management,

Process Improvement
Business Transformation Programmes
Product Introduction
Organisation Design
and much more!    
'Digital First' is a key pillar of Vodafone's strategy. As part of this stream, you will experience first-hand how this is brought to life.
As a Digital Design candidate, you will get exposure to all aspects of this area such as:
Supporting the UX/UI teams in the creation of digital-first content

Developing creative concepts and design plans for several platforms
Leveraging current technologies to enhance the customer shopping experience
At Vodafone our Finance teams are central to decision making throughout the business, whether that's for our customers or our employees.
Finance isn't just about the numbers anymore; it's about applying them with a commercial focus.
Whatever you excel at - whether it's facts and figures, building business cases, management analysis, crafting partnerships or supporting business-critical decisions – our Finance stream covers it all!  
Be part of the Data Revolution with a business that combines the agility and spirit of a start-up with all the resources and opportunities of a global corporate.
Deep dive into the data analysis of a top TechCom and help us bring the impossible to life through insight and design.
Marketing and Communications  

Candidates in this stream will support us to strengthen our position as an admired company in the eyes of our customers, shareholders, and employees.
Our Marketing Communications graduates are customer obsessed, innovation hungry and ambitious.
Candidates will work in areas such as:
Market Research
Product Management
Segment Marketing
Pricing
Customer Value Management
Brand Management
Customer Experience
Service Design
Segment Marketing

Within the Corporate Security stream you will learn the pivotal role that our teams play in safeguarding Vodafone Ireland, our customers, and employees within the current corporate climate. As a corporate security graduate you can experience working in a variety of different fields such as:
Cyber Security
Regulation
Privacy
Risk and Compliance
Here's what our graduates say
Carousel
Meet Niamh
Communications and Marketing Stream


"The Marketing & Communications stream is perfect for anyone who enjoys working in a fast-paced environment, is creative and has great communication skills. During my time on this stream I have been given opportunities to lead on marketing projects, I have had great exposure across all areas of the business, and I have always felt empowered to share my thoughts and opinions. I have thoroughly enjoyed my time within this stream, and I would encourage anyone with any interest in marketing to consider this as a great opportunity to start their career."

Meet Lucas
Technology Stream


"Working in the Tech stream at Vodafone has been a wonderful experience and has given me the opportunity to apply the latest technologies while learning from real-world challenges. Being part of an experienced and supportive team has also made it easy to learn and grow. Vodafone's flexible work policy has been great too, allowing me to achieve a great work-life balance!"

Meet Lucia
Digital Stream


""Working in this stream has allowed for my own skill expansion and career progression. I have been given great projects and the opportunity to work on Web and App, in Agile and SAFE. From working with developers to designers and digital analysts, I have been able to experiment and learn fast while also gaining the freedom to create my own creative mark on the business!"

Meet Nathan
Data Stream


"Working in this stream has allowed me the opportunity to explore the wide range of roles available within the data sector. From data preparation for large scale migrations to now looking at data pipelines using technologies such as python within a team working to professional development standards; Vodafone is a great place to advance your skills in these areas, all while working with a variety of rich data from across the company that is driving real world decisions."

Meet Erica
Business Management


"After receiving a BSc in Logistics and Supply Chain Management and an MSc in Project Management, applying to the Vodafone business management stream was the best decision I could have made. I have found being part of the Vodafone Graduate Programme a great opportunity, firstly as a unique learning experience in an innovated business environment and secondly as a means of practically translating some of the skills and knowledge I have learnt during my studies over the last 5 years. I have had such a positive experience being part of this programme and it has been a brilliant steppingstone in my career where I have developed my skills and expanded my network!"

Meet Daniel
Finance Stream Graduate


"My experience on this stream has been amazing! I'm so grateful to have received support from my colleagues, giving me the confidence to take on more responsibility. I gained invaluable experience through enhancing my excel skills, data analysis, data storytelling and more. I also never thought that I'd make such close friends on the programme who always make me smile!"

Meet Ellen
Corporate Security and Legal Stream


"As a part of the Corporate Security stream, I was delighted to join the corporate security team. I have had the privilege of being able to expand my knowledge on various topics surrounding my areas of interest. My team have been amazing regarding my development and allowing me to get involved in interesting projects. Outside of my role, the culture at Vodafone has been one of the best parts of the experience. The people here want to help you and see you thrive."
Graduate application timeline

September
Graduate Programme applications open


November

Applications close and evaluation of video interviews begin 


January

Assessment Centre 

September 2024

The Graduate Programme begins!

Interested in life at Vodafone?

A fun job with serious benefits
At Vodafone, we believe it's our job to make sure that our employees feel comfortable bringing their full selves to work. To help create that environment, we take our benefits seriously.
Besides enjoying a competitive salary, Graduates can tailor and take control of their own benefits package.
Whether you want to pick the hybrid working hours that best suit you, spend up to 20 days working abroad or level up your physical and mental wellbeing through our onsite and virtual Wellness Centre facilities, we've got it covered!



Hybrid working, flexible working hours & working abroad options 





Exclusive discounts for you, your friends & family

3 additional charity days leave 
Discover the Vodafone purpose pillars
At Vodafone, we look towards three pillars to shape the purpose of everything that we do. We use these beliefs to create, innovate, and deliver exceptional products and outcomes for both our customers and employees.
These pillars are also at the core of all our graduate projects and inform our ways of working to allow us to connect for a better future.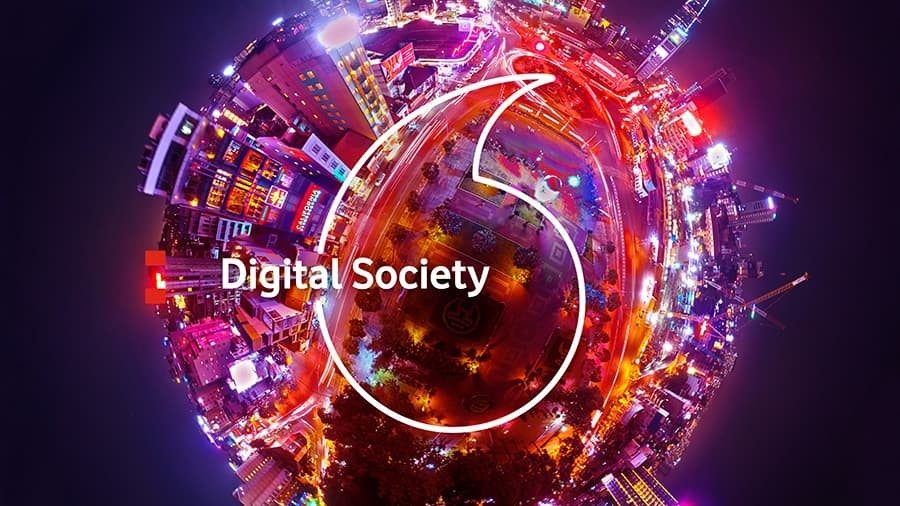 Digital Society
We believe in a connected, Digital Society where data flows at speed connecting people, communities and things to the internet like never before so we can all connect for a better tomorrow.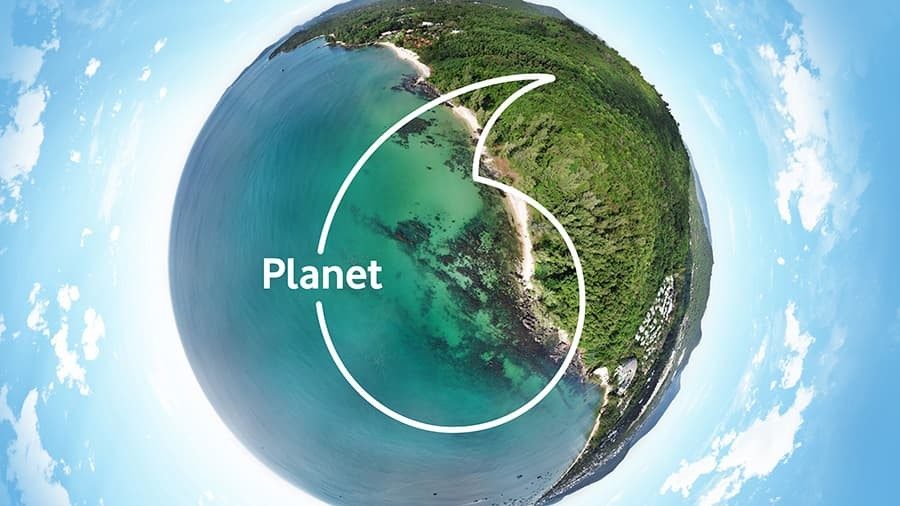 Planet
We believe that business performance should not come at the cost of the environment. We are positive and optimistic that together we can create a future where good business and doing good are the same thing.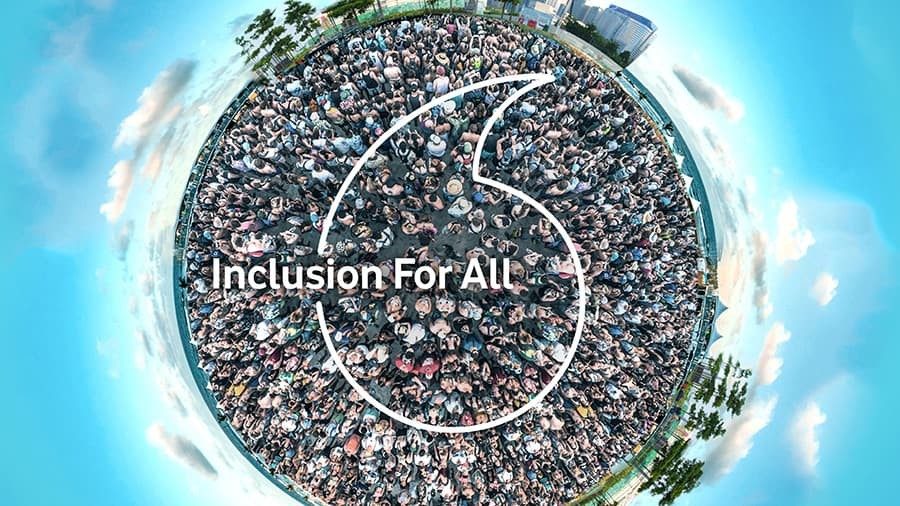 Inclusion for all
We believe that the opportunities and promise of a better digital future should be accessible to the many, not the fortunate few. We are an equal opportunities employer where you can bring your full self to work.
How does the Graduate Programme work?

All you need to bring to the table is an interest in technology and a passion for innovation.
Regardless of your experience, if you're brimming with bright ideas, then we're brimming with excitement to meet you.
How long is the graduate programme for?
The Programme runs for 18-months, kicking off early September 2024. Graduates will become eligible to apply for fulltime roles within Vodafone upon programme completion.
Every candidate can apply to only one of the streams offered. You will select this stream when completing the application form. During the 18-month placement, graduates will experience 2 rotations across the business in roles that are relevant to their stream. These rotations could be within any area of the business but the projects you will work on will always be relevant to your chosen stream.
What do I need to make an application?

Applications open September 2023 and close in November 2023.  
Step 1: Your digital application form and CV will allow us to get to know you and your background of experience.
Step 2: Psychometric testing will see you solve some gamified challenges looking at your numerical, verbal and logical skills. This tells us all about the way you work to solve problems. We are not just interested in what you do, but how you do it!
Step 3: You will then be asked to do a video interview with some competency-based questions. This lets us know your motivation to join the programme, whether you are the right match for the Vodafone culture and to explain more about you past experiences.
Step 4: Our Assessment Centre in January where you will learn more about our culture, interview with our team and partake in a group exercise.

Remember when applying that we want our employees to feel comfortable bringing their full selves to work, so feel free to let your unique personality and passions shine through every stage of your application!
Do I need a work permit to apply for the Vodafone Graduate Programme?
In order to be considered you must be in possession of an Irish working visa. If you require a work permit or visa it must be in effect from the 1st September 2024 and remain valid for the duration of your 18-month placement. You must also be living in Ireland for the duration of your time at Vodafone to benefit from our head office and hybrid experience.
If you were educated outside of Ireland make sure you state your exact qualifications on your CV, stating an equivalent to a 2:2 in an undergraduate degree (in any subject) or a merit in a postgraduate qualification.
Unfortunately, if you do not meet the criteria then we are unable to proceed with your application. If you are unsure if your visa will allow you the unrestricted right to work in the Irish Market, please email the youth team on youth.recruitment@vodafone.com
Do you take extenuating circumstances into account on applications?
Yes, if you feel you have extenuating circumstances or any other special considerations for assessment please contact us at
youth.recruitment@vodafone.com
What will the online interview involve?
You will have a 15 - 20 minute video interview including motivation and competency based questions. The video will start and questions will appear. You will have time to answer and record your answer – you will have 3 chances to record each answer so don't worry if you don't get it right the first time! Make sure you do it in a quiet place where you won't be interrupted!
Motivations Question: We want to know why you think Vodafone is the right place for you to launch your career. we think it's great here but we want to know why you want to join us so make sure to tell us why you chose our Graduate Programme specifically and what you'd like to get out of the experience!
Competency Based Question: Every answer should draw on your work experience, extra-curricular activities and student life. Please try to use examples from your most recent roles or situations. This will make it easier for you to recall some of the details.
Please be very specific about your contribution as an individual when you are giving an example.
We would like you to outline each situation by breaking it down using the STAR technique:
(STAR)
Situation (what was the context)
Task (what tasks or components were involved in the situation)
Actions (what did you do, how did you do it, what was your thought process)
Result (what was the outcome of your actions)
How does the application process work?
Can I withdraw my application if I change my mind?
Yes. Just drop us a line at
youth.recruitment@vodafone.com
and we will remove your application, but you will still be registered on our candidate database.
How soon after each stage will I hear if I've been successful?
Within a week. If we're particularly busy it may be slightly longer, but we'll always let you know in advance.
What should I wear on Assessment Centre day?
Smart casual is fine. We don't expect you to come suited and booted.

Can I re-apply if I am unsuccessful?
We ask that you don't re-apply for the same Programme (i.e. for the Graduate Programme 2024), but you are more than welcome to apply for the next Graduate Programme when we open for applications.
What will happen if I am offered a place?
Where will I be working if I am successful?
Vodafone operates in a hybrid working model. This means that you will spend part of your time in the office and part of your time working for home within Ireland. The breakdown of this is normally up to you and your manager. Our head office, where you will be working, is in Leopardstown, Dublin. If you use public transport, we are on the Green Luas line at the Central Park luas stop.
Will you want employment references if I get a place?
Yes. You'll go through a number of verification tests, covering current and previous employment, education, residency and relevant professional qualifications. If the results of these don't add up with what you've told us, we'll have to take back our offer.

Can I apply for other jobs in Vodafone when I am on the Graduate Programme?
The graduate programme is for 18 months. You will be eligible to apply for full time roles in the organisation a few months before you officially finish the programme.
What if I need to chat to someone about a question I have?
If you have a concern or a technical issue, which has not been covered on the site or in these FAQs, and you'd prefer to chat to us, then email 
youth.recruitment@vodafone.com