Vodafone Graduate Programme
Here at Vodafone, we connect for a better future. We are a global Technology company that has a presence in over 25 countries. Become part of a company with purpose where you can grow your career and share our love of technology. Our Graduate programme sits in Commercial and Technology and divided between seven streams. Together we can.

In the commercial streams, you will experience two 9-month rotations based on the stream you choose is right for you! You can choose from our Business Management, Communications & Marketing, Finance, and our Corporate Security & Legal streams - that will offer you a variety of experience in your chosen field. Our ideal graduate is digitally focused with a curious mind-set and dedicated to building a better future for all.


These streams of the programme are for candidates who love all things Tech! As a technology graduate, you will experience rotations working in our Technology (IT & Networks), Digital and Data teams where you will work towards ambitious solutions that equip us to connect for a better future. Explore your love of tech through choosing one of our three tech streams; Digital, Data or Technology.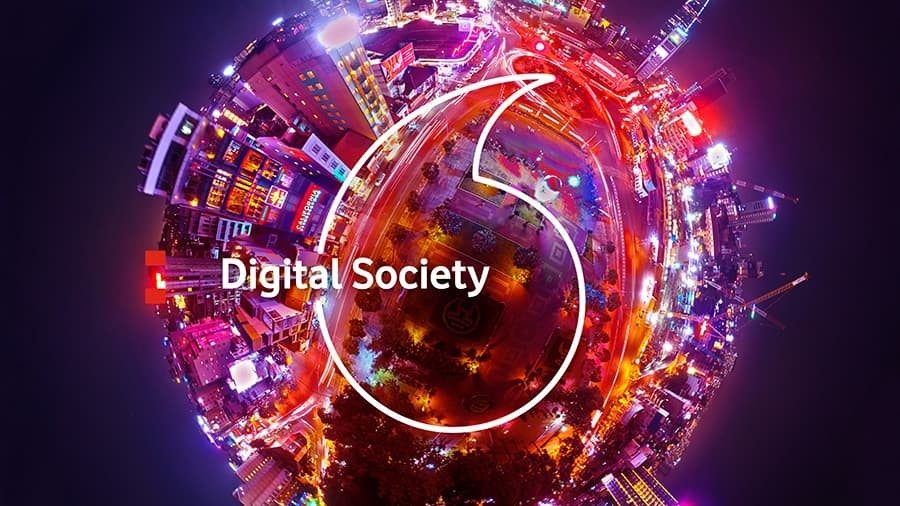 Digital
We believe in a connected, Digital Society where data flows at speed connecting people, communities and things to the internet like never before so we can all connect for a better tomorrow.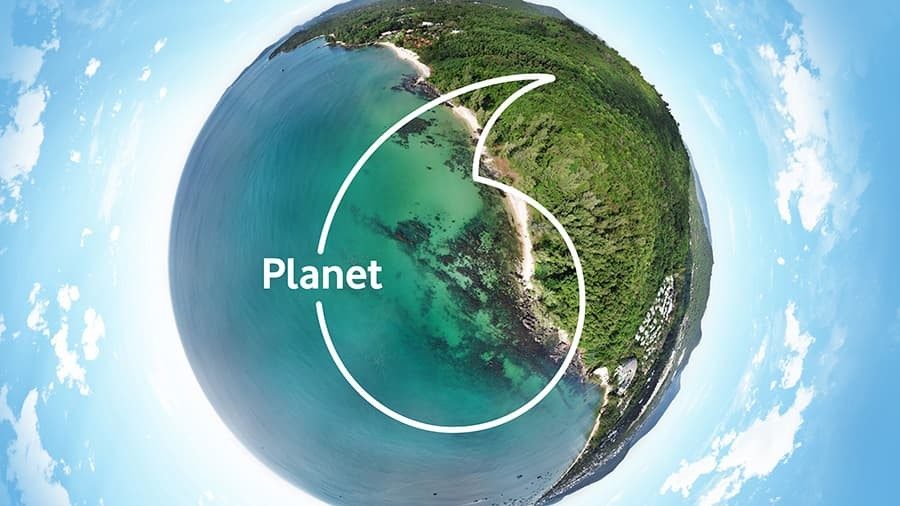 Planet
We believe that business performance should not come at the cost of the environment. We are positive and optimistic that together we can create a future where good business and doing good are the same thing.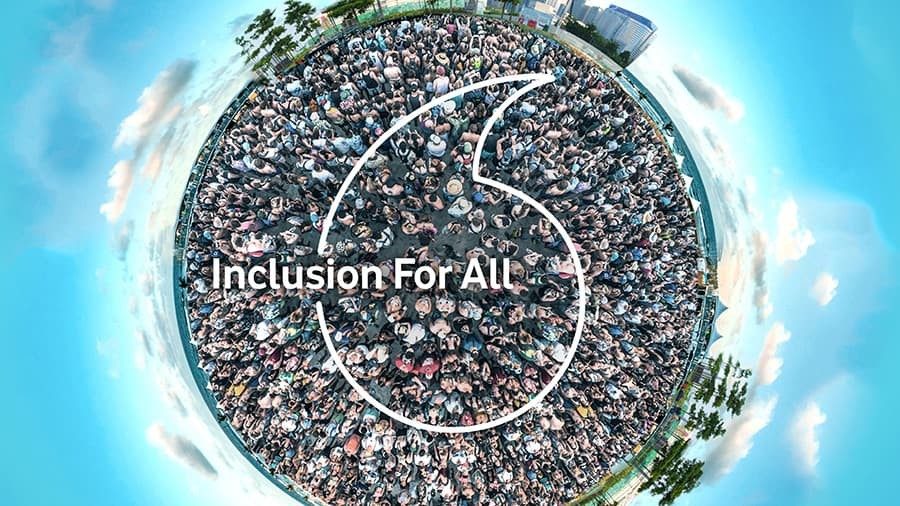 Inclusion for All
We believe that the opportunities and promise of a better digital future should be accessible to the many, not the fortunate few. We are an equal opportunities employer where you can bring your full self to work.
Graduate application timeline

September
Graduate Programme applications open


November

Applications close & evaluation of video interviews begin 


September 2022

The Graduate Programme begins!

Want to know more about the life of graduates in Vodafone?
A fun job with serious benefits
Here at Vodafone we want you to be able to bring your full self to work! That is why we are serious about benefits. When you join the Graduate Programme, you will enjoy a competitive salary and experience the Vodafone lifestyle! The benefits of being a Vodafone employee go beyond working for a global tech company and include our new Evolve platform which is a robust programme that takes care of everything you need from Mental Wellbeing to physical Fitness and everything in between!



3 additional charity days leave

What do I need to make an application for the Graduate Programme?
What does the application process involve?

When you apply for the Vodafone Graduate Programme, you will be asked to fill out an application form. This allows us to get to know you and your background of experience! You will attach your CV here so make sure it is in top shape!
Next step is psychometric testing. This allows us to see if you are the right match for the Vodafone culture! The Vodafone culture is all about the way you work to solve problems! You will learn more about the Vodafone Way if you are successful with your application and you will discover that we are not just interested in what you do, but how you do it!
Successful candidates will then be asked to do a video interview, which you can read more about below! The last round is the Experience Day where you will be invited to our office's in January for our Experience Day that includes an interview and team work exercises!


Do I need a work permit to apply for the Vodafone Graduate Programme?
Everyone who applies must be fully eligible to work in Ireland for 18 months or more from the start date of the role. If you have applied for a work permit, it must be in effect from the 1st September 2022.
Do you take extenuating circumstances into account on applications?
Yes. If you feel that you have extenuating circumstances, please contact us at youth.recruitment@vodafone.com
Do you take extenuating circumstances into account on applications?
I was educated outside Ireland - can I still apply?
Yes of course! Make sure you state your exact qualifications on your CV before you upload it. Please ensure that your qualifications are equivalent to a 2:2 in an undergraduate degree (in any subject) or a merit in a postgraduate qualification.

Any tips for when I am making an application?
Applications are made via a standard electronic application form. This needs to be completed as thoroughly as possible so take your time when going through this so you answer it to your very best!
You will be asked to provide initial information such as your personal details and education, and there will also be some further questions which are necessary to complete in as much detail as possible.
These are designed to capture information about your motivation to join our Graduate Programme and to understand your competencies in some of the areas we feel are important for all our employees to possess.

How do I answer the motivation questions?
When answering the first question you may wish to tell us about the reasons you chose the Graduate Programme at Vodafone. Think carefully about the information you provide.
How do I answer the competency-based questions?
To answer the competency based questions you should draw on your work experience, extra-curricular activities and student life! Please try to use examples from your most recent roles or situations. This will make it easier for you to recall some of the details.
Please be very specific about your contribution as an individual when you are giving an example.
Your responses should be structured in a particular way. We would like you to outline each situation by breaking it down into the following parts (STAR):
Situation (what was the context)
Task (what tasks or components were involved in the situation)
Actions (what did you actually do, how did you do it, what was your thought process)
Result (what was the outcome in that situation)


How does the application process work?
Can I withdraw my application if I change my mind?
Yes. Just drop us a line at
youth.recruitment@vodafone.com
We will remove your application, but you will still be registered on our candidate database  We will remove your application, but you will still be registered on our candidate database.
What is the Psychometric Test?

If you're successful in Step 1, you will be invited to complete an online test to show us how good you are at making sense of data.
This is the psychometric testing and it will look at your numerical, verbal and logical skills.
This will give us insights in to how you work to resolve problems! This works best on your phone or tablet but will also work on a desktop.

How soon after each stage will I hear if I've been successful?
Within a week. If we're particularly busy it may be slightly longer, but we'll always let you know in advance.
What is the online challenge?
If you're successful in step 1, you'll be invited to complete an online test to show us how good you are at making sense of data. The aptitude tests will look at your numerical, verbal and logical skills.
After that, we'll ask you to complete some short simulations to see how you would respond to the type of situations you may encounter working at Vodafone. This is an inductive reasoning test that is designed to test how candidates think - both short term, long term and strategically.
What will the online interview involve?
You will have a 15 - 20 minute video interview. It would be really beneficial to think about why Vodafone is the right place for you - we think it's great here but we want to know why you want to join us. The video will start and questions will appear. You will have time to answer and record your answer – you will have 3 chances to record each answer so don't worry if you don't get it right the first time! Make sure you do it in a quiet place where you won't be interrupted!
It's useful to structure your answers using the STAR technique (Situation, Task, Action, Result). We are looking for you to explain a little bit about the situation you were in, the task you were trying to complete, the action you personally took to get to a resolution, and the result of your efforts. This helps us to really understand the example you're referring to.
If you have any difficulty contact: youth.recruitment@vodafone.com


What should I wear to the Experience Stage?
Smart casual is fine. We don't expect you to come suited and booted.

If I attend the Experience Stage when will I hear if I have been successful?
We'll let you know as soon as we can, usually within a week but this may be longer depending on the volume of applicants.
Can I re-apply if I am unsuccessful?
We ask that you don't re-apply within the same recruitment season (i.e. for jobs starting in September next year), but you are more than welcome to apply for the next Graduate Programme when we open for applications.
What will happen if I am offered a place?
Where will I be working if I am successful?
You will be working in our head office in Leopardstown, Dublin as well as remotely from home for your project work. If you use public transport, we are on the Green Luas line.

Will you want employment references if I get a place?
Yes. You'll go through a number of verification tests, covering current and previous employment, education, residency and relevant professional qualifications. If the results of these don't add up with what you've told us, we'll have to take back our offer.

Can I apply for other jobs in Vodafone when I am on the Graduate Programme?
The graduate programme is for 18 months. You will be eligible to apply for full time roles in the organisation when you are on the programme but you will not commence those roles until March 2023.
Who can I contact about the Graduate Programme?
What if I need to chat to someone about a question I have?
If you have a concern or a technical issue, which has not been covered on the site or in these FAQs, and you'd prefer to chat to us, then email 
youth.recruitment@vodafone.com
Who do I contact if I have a technical problem when applying?