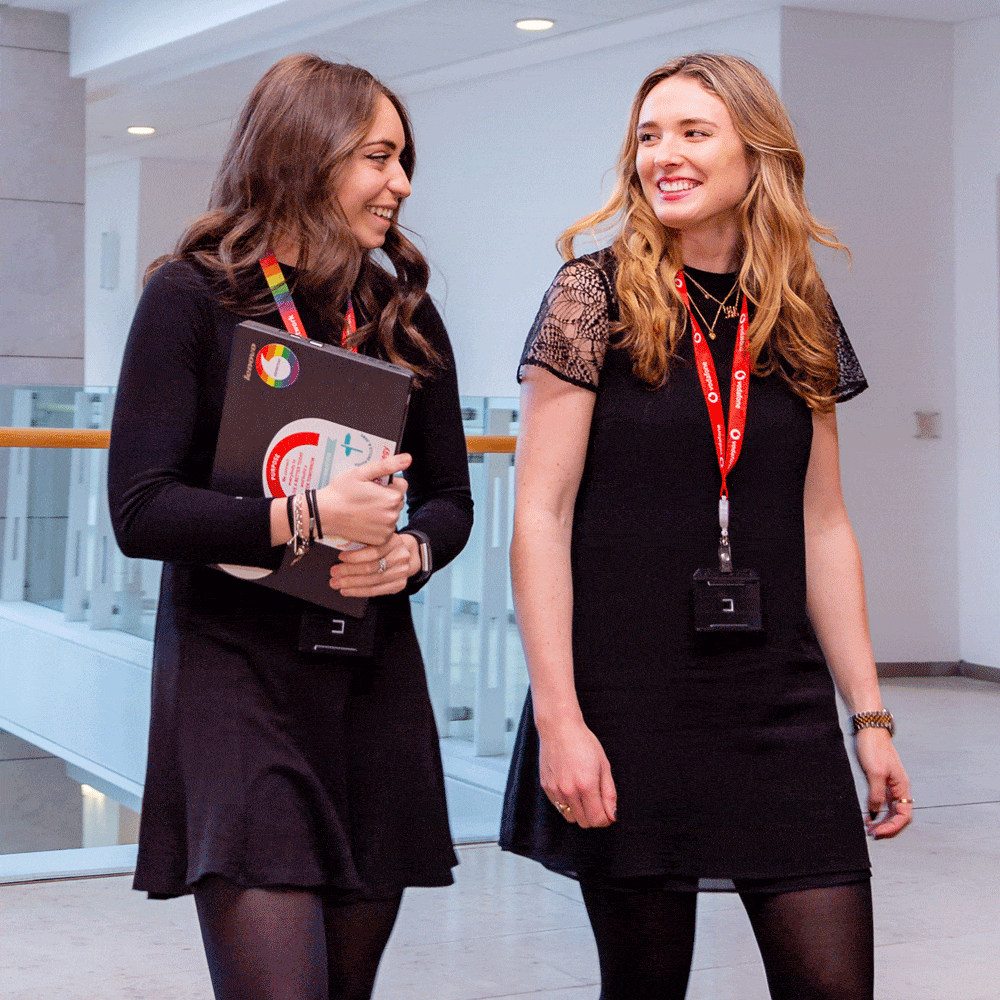 Join us in our great place to work

Vodafone's purpose is to enable people to Live a Better Today and Build a Better Tomorrow.
We're known as leaders, not only building a superfast network but driving the Internet of Things and innovating with firsts like Ireland's first 5G holographic international call.
It's all part of our vision to be pioneers in Ireland's Gigabit Society. We've gathered a vibrant and diverse mix of people with the skills to help us deliver. That's one of the things that makes Vodafone a great place to work    

Summer internship applications are now closed.
There'll be further opportunities later this year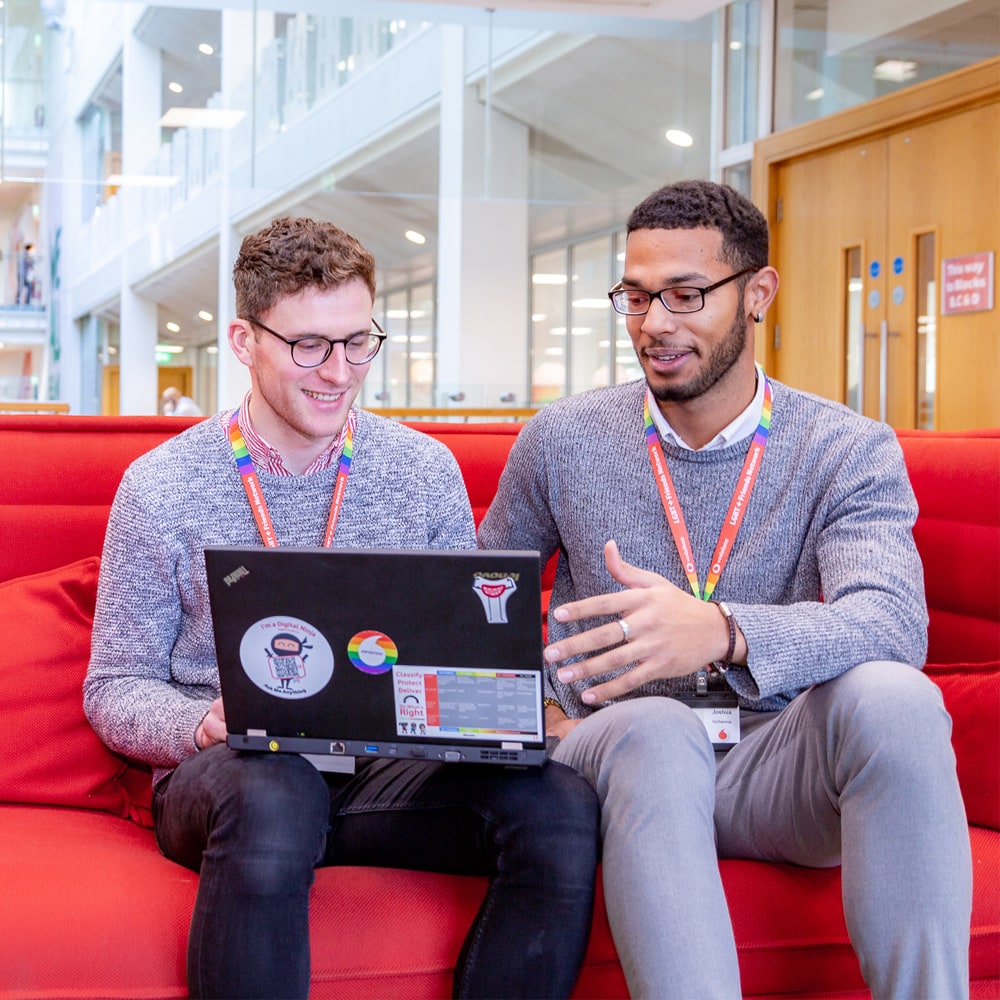 Looking for the leaders of the future
We're looking for people who will lead us in the future, who are focussed on developing their skills and building a career. We want curious, ambitious people who are open to continuous learning and new technology.
In Vodafone, you will be learning from others all the time, you will push yourself to create and fulfil your own career goals. The Future is Exciting, Ready?

What you will get from a Vodafone internship

We're looking for 1st to 3rd year college students who want to develop their career and gain experience in a constantly growing digital company.
Join us for an exciting 3-6 months paid internship. You'll be matched to roles in seven diverse departments. Get ready to work on challenging and creative projects, in a friendly and flexible working environment. And there'll be perks like tickets to events – maybe the Vodafone Comedy Festival or Ireland rugby matches!
Vodafone will invest in your career with opportunities and development during your internship. After that there will be part-time retail opportunities during your final years in college. And once you have successfully completed college, you'll have the chance to apply for our graduate programme.

Why you should choose Vodafone


A great start
A great company to kick start your career whatever your chosen field.


Build your skills
Challenging projects that will grow your skills and deliver Vodafone's strategy


Global network
Access to a global network of interns and graduates

A fun place to work
A fun, vibrant and thriving environment to work in.

'This programme has taught me so much, from how the telecommunication Industry works to learning about the innovative technology Vodafone uses. I was given so many opportunities, such as presenting my ideas to the Board of Directors, and I was granted the Vodafone Hero Award.
 After the Internship Vodafone has given me the chance to work part-time in one of their retail stores while I continue my studies in college. I plan on continuing my career with Vodafone and I will definitely be applying for the 2019 Graduate Programme.'

Andrew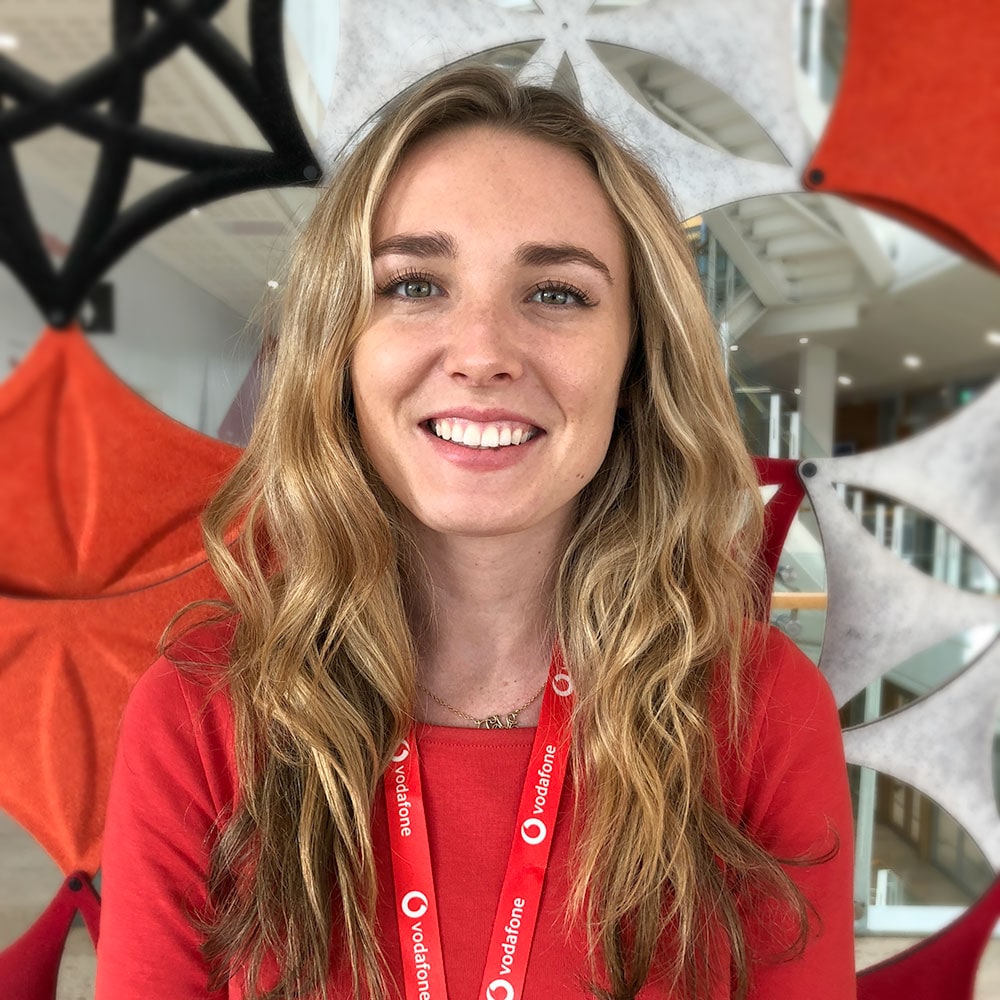 'I spent my six months internship working with the Vodafone Foundation on their partnership with ISPCC Childline and their Sustainable Business Strategy. It was incredible to work on Childline's Digital Transformation and, luckily, I was given a lot of responsibility such as organising Vodafone's Sustainability Day.
Vodafone has ignited my passion for working in the tech Industry. After completing the internship and becoming a Market Analyst Graduate in Enterprise, I am looking forward to having a long career with Vodafone.'
Emma