We're upgrading 3G
You may have seen in the news that Vodafone has committed to upgrading its 3G network. We'll be saying goodbye to 3G on a phased basis from February 2023, so that we transition our entire 3G service on to our 4G and 5G networks.
Phase 1 commenced in February 2023 when we upgraded the 3G network onto 4G & 5G in Limerick City.
We will be communicating further phases in the coming months and you can check this page for updates.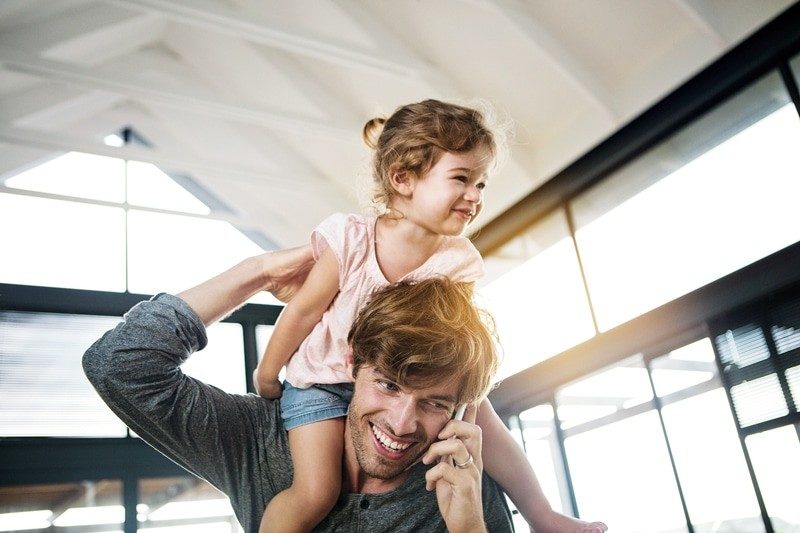 Say hello to better connections

Our 4G and 5G networks come with loads of great benefits, from faster internet speeds to improved call quality. We have over 99% 4G population coverage and our 5G is network expanding across Ireland.
If you currently rely on 3G, we don't want you to lose your connection. So, over the next year we'll begin an extensive campaign to communicate our plans and help you with additional support and handy FAQs to answer any questions you may have.
Why is 3G being upgraded?
3G technologies are being upgraded worldwide, so that we as operators can reuse network capacity, to drive growth in 4G and 5G services.
By reusing the 3G network capacity, we'll be able to make our newer 4G and 5G networks even better, offering better connections and a much better experience, including faster internet speeds, improved call quality, Wi-Fi calling and SMS.
When will 3G be upgraded?
We will be saying goodbye to 3G on a phased basis from February 2023 onwards. We are announcing our plans now so that we can have conversations with our customers well ahead of any changes and help those that are not already benefiting from our 4G and 5G networks to say hello to better connections.

What are the benefits of switching to 4G?

4G will give customers an even better experience as connectivity for calls will be over the 4G network.
The benefits of 4G are:
Faster internet speeds
Improved call quality
Wi-Fi Calling – perfect for those places with poor indoor signal
What happens if I don't upgrade to 4G or 5G?
4G/5G VoLTE devices - You can update your phone settings to make calls over 4G. To find out more, please visit www.vodafone.ie/data-calling.

3G device or Non-VoLTE devices -  if you haven't switched to a 4G or 5G device when we retire the 3G network, and you have a 3G or Non-VoLTE device. You will still be able to make and receive calls and texts. However, your data experience will be impacted.
To check if your phone is VoLTE capable, please visit or devices page www.vodafone.ie/data-calling.
We'll do everything we can to make sure you benefit from the best possible connection.  
Will I be contacted about 3G upgrading?

We'll be reaching out to everyone impacted by the 3G upgrade. Don't worry though – we'll give you plenty of time to get a better connection, and we'll be on-hand to help.
4G Calling, also known as VoLTE, lets you make seamless, high-quality calls on your phone, wherever you have a 4G network. 
Plus, it won't affect your other data streaming. Carry on multi-tasking; watch videos, use apps, or do anything that uses data – all while enjoying better phone calls.
To benefit from 4G Calling, you'll need to have a compatible device.
Check if your device is 4G Calling compatible in one easy step and follow the instructions to get set up.
Or, you can check on our device guides site - choose your device, then tap Specifications and scroll down to Communication > VoLTE – 4G calling. It will state here if your device is compatible or not.
Wi-Fi Calling lets you make and receive calls over Wi-Fi when there's poor mobile phone signal. Find out how to set up Wi-Fi Calling.
There's no extra charge for using Wi-Fi Calling. All calls you make with it use minutes from your allowance as usual.
I am a Mobile Broadband customer, what do I need to do?
Our current range of mobile broadband devices operate on our 4G and 5G network so they will not be impacted by the 3G Upgrade programme.  Please see below for a full list of 4G and 5G mobile broadband devices:
•    Vodafone R212
•    Vodafone R215
•    Vodafone R216
•    Vodafone R219T
•    Vodafone K5161z

Device not compatible?
If your device is not 4G/5G capable you will get a better connection by upgrading your device.  For more information please click below:

Personal Customer
I'm a vulnerable customer or caring for someone who is – what support will be available for me?

We know that some customers will need extra support to get ready for 4G and our dedicated teams will be ensuring they are guided through the transition.
For further advice, please get in touch with your local retail store.
Will there be any changes to the 2G network?

No. The 2G network provides core voice coverage, and we are continuing to invest in and maintain this network.