Help and support
Vodafone Business customers 

What are the roaming rates?
Our standard roaming plan gives you one simple anytime rate in each of our roaming zones. You'll pay these rates if you're not opted into a roaming plan, or if the country you're travelling to isn't covered by a roaming plan. 
In Europe you can use your data, calls and texts just like you would at home for no extra cost. It applies automatically so you don't need to do anything.
| | | | | | |
| --- | --- | --- | --- | --- | --- |
| | Europe | Select Countries | USA & Canada | Data Select | Rest of World |
| Making calls | No extra cost | Home rate +5c  ex VAT per min | €1.14 ex VAT  | €1.64  ex VAT | €1.64 ex VAT |
| Receiving calls | FREE | 1c per min | €1.14 ex VAT | €1.64 ex VAT | €1.64 ex VAT  |
| Sending a text | No extra cost | Home rate + 1c per text | 24c ex VAT | 24c ex VAT | 24c ex VAT |
| Receiving a text | FREE | FREE | FREE | FREE | FREE |
| Data | No extra cost | Home rate + 5c MB | €5.00 MB | €0.20 MB | €5.00 MB |
For more information on roaming in Europe and outside Europe, click here.
What happens when I reach my data spend cap?

When you reach the spend cap, you will be barred from roaming, unless you have already chosen to extend past the cap. You can choose to extend past the cap at any time and instructions will be included in your notification messages.
If you choose not to extend past the cap you will remain barred for the remainder of the billing period.

For more information on roaming in Europe and outside Europe, click here.
What can I do to protect myself from fraud?

What is fraud?
Each year, more than 100,000 people are targeted by online criminals who steal people's personal details to commit fraud. This can involve:
Taking out credit cards in your name
Using your personal details to take over your existing accounts
Changing the details of your personal accounts, so you can't access them
What types of fraud are there?
Identity theft (also known as impersonation fraud) – using someone's personal details (like name, date of birth, current address) to obtain goods and services fraudulently
Identity fraud – using someone's personal details to obtain goods or services by deception – with stolen documents like a passport or driving licence
Should I be worried about identity fraud?
If a fraudster gets hold of an individual's personal details, they could do things like open a credit card account in their name – so it's really important that your personal details are protected. That's why we have strict security measures in place to stop this from happening. There are also a few simple things you can do to help.
What can I do to keep my identity safe?
You can reduce the risk of your details being stolen by keeping your personal details to yourself. Just follow our simple steps to increase your chances of staying safe:
Check the validity of anyone asking for your personal information – whether by phone, face-to-face or over the internet. If you're not sure, don't give them your details
Check your bank, credit card and other financial statements for anything you might not have bought yourself
Limit the amount of personal information you share on social networking sites – and make sure you have privacy settings in place
Never share your passwords or PIN numbers with other people and make sure they're not easy to guess
Shred any documents that contain your personal details before you throw them away
How to spot identity fraud
Bills, invoices or receipts addressed to you, for goods or services you haven't ordered
Letters from solicitors or debt collection agencies about debts that aren't yours
Letters or statements for bank accounts you didn't open
Transactions appearing on your bank statements (normally cash withdrawals) you don't recognise
New accounts showing up on your credit report
Documents that have gone missing – like your passport, driving licence, utility bills or bank statements
How to spot a scam
If something seems too good to be true, it usually is. Scams can be sent to you by phone, email, in the post – or even in person – and they can look and sound legitimate. So they can be hard to spot.
One of the most common scams you'll come across online is phishing. Find out more on Vodafone security.
How do I access online billing?

You can view your account online, by simply registering or logging into 
My Vodafone
 using your Key Account Contact mobile number.
How do I get unlimited data?
You can now get unlimited data with Vodafone. 
See our full range of plans and exactly what's included in each to choose the right one for you here.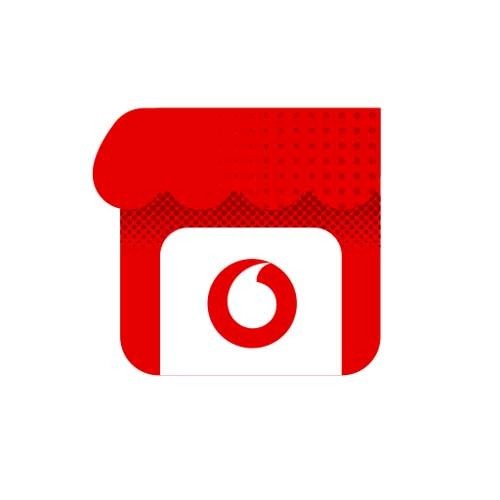 Simply phone 1907
If you need support from abroad call +353 1203 7210