Our best price, guaranteed

Switch online and save €5 a month for the first 12 months

€35.00 
€40.00 per month (ex VAT)

12 month contract, €60 thereafter
The monthly price of your plan will increase each April by Consumer Price Index plus 3%
Fast connection for the common needs of a small sized business.

✓ Standard Fibre Connection
✓ Gigabox modem
Check availability or phone 1800 640 640


€45.00 
€50.00 per month (ex VAT)

12 month contract, €70 thereafter
The monthly price of your plan will increase each April by Consumer Price Index plus 3%
Very fast connection for the common needs of a medium sized business.

✓ Full Fibre Connection
✓ Gigabox modem with 4G backup
Check availability or phone 1800 640 640


€60.00 
€65.00 per month (ex VAT)

12 month contract, €85 thereafter
The monthly price of your plan will increase each April by Consumer Price Index plus 3%
Super-fast connection for a data-intensive business.

✓ Full Fibre Connection
✓ Premium Gigabox+ modem
Check availability or phone 1800 640 640

What speeds can your business get?

Enter your eircode below

What is the difference between a Vodafone Business account and a personal Vodafone account?

A business plan is cheaper as VAT can be reclaimed if you're a VAT-registered business.
Also, as a Vodafone Business customer our sales team will tailor a broadband package to suit your business requirements. Business customers will also have quicker access to a dedicated care team, available 7 days a week from 8am to 6pm, to support any queries you may have.​

Already a customer and want to switch to Vodafone Business? Speak to our sales team on 1800 640 640.
How do I upgrade my broadband?

If you are an existing customer and want to check if your business is eligible for broadband upgrade, speak with one of our Vodafone Business Broadband experts through the chat button on this page.
Broadband Consultation

If you'd prefer to speak with one of our Business Broadband team, please call 1800 640 640 or arrange a call.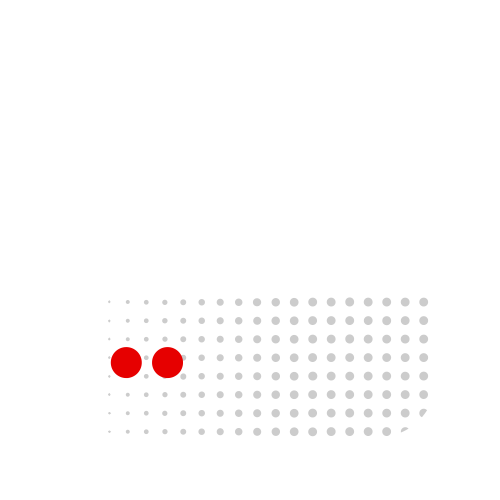 Next generation reliability
You can count on Ireland's largest broadband provider and a modem with a built-in firewall. Switching made easy
Choose a day to switch and our expert team take care of the rest. We're here to help
Our business level support is available all week to keep your business up and running.
Make the most of your Business Broadband

Add-on any of these products to enhance your broadband package.
Broadband Voice
€5/month (ex VAT)
Broadband Voice connects your phone through your modem and uses your broadband connection to let you make and receive calls. Get unlimited calls to Irish landlines and 200 minutes to any mobile network.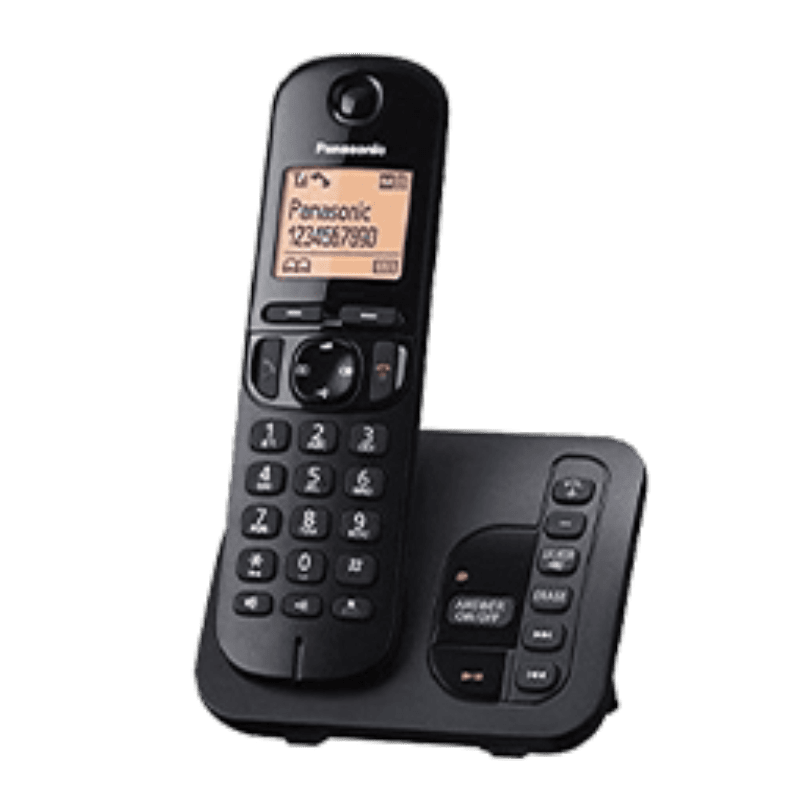 Boost your coverage
€5/month (ex VAT)
Super WiFi; works together with your modem to eliminate blackspots and give your business the best possible WiFi connection, no matter where you are in the office.

Always Connected; an automatic network back-up for your Business Broadband so you can keep connected and working online as normal, without interruptions.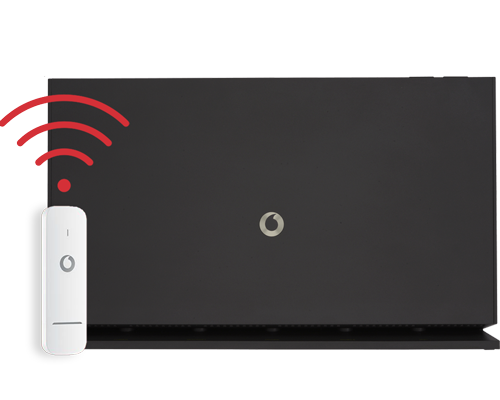 Irish Skin Care
Killarney Organic
Rosemary O'Connor
"My entire business is run off my laptop and it's important to me that I have a reliable and fast connection that is always on."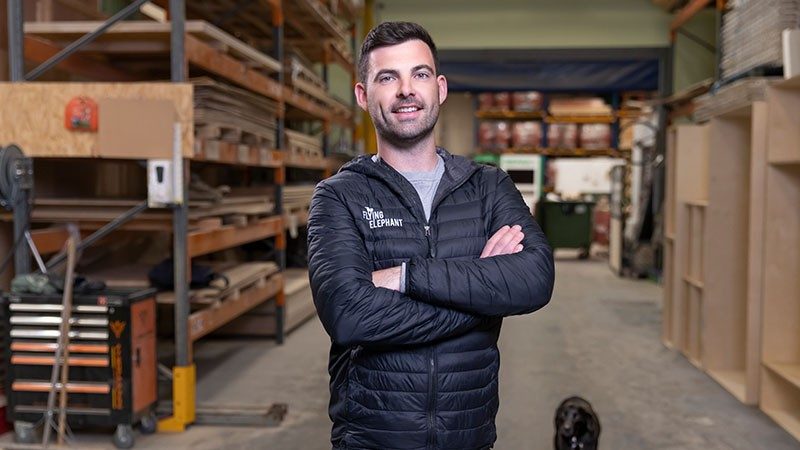 Production House
Flying Elephant
Michael Keelan
"The reliability of Vodafone's broadband has kept our fast-paced business going through challenging times."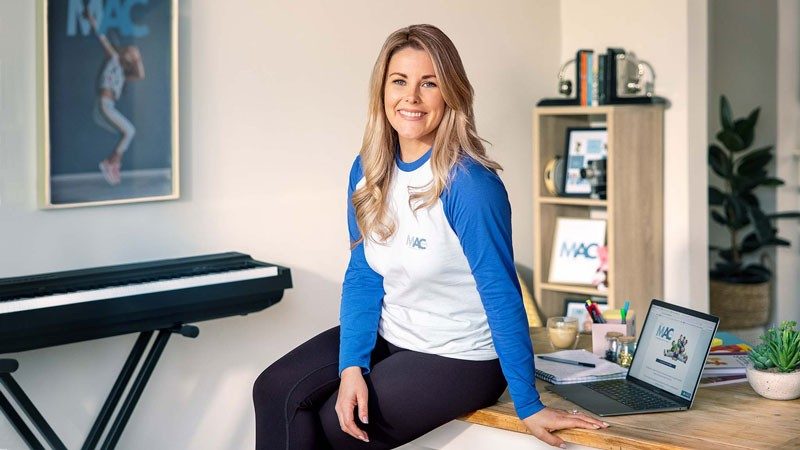 Performing Arts School
MACademy
Lily MacMonagle
"With Vodafone's reliable broadband we can attract new business and build good relationships with parents" Get in touch
Find out what we can do to help your business reach its full potential.
Frequently asked questions
What happens after I order?

You'll soon receive a letter and email with information relevant to your new products and services including confirmation of your order, the contract detail and an installation appointment if one is required to get you set up.
What happens during a Gigabit Broadband installation?

In order to connect your business, the engineer will bring the cable into your premises by drilling a small hole through the wall.
Can I change my installation appointment?

If you need to change your engineer appointment, you can do so by calling 1907. Your call will be directed to our Order Operations team who will be able to reschedule your appointment.
What happens if no installation is required?

You'll receive an email from us with information about the delivery of your modem. We'll also send you an email once your service has been activated and is ready to use. Once your modem arrives it will include a step-by-step guide on how to install it.
Why do I arrive at the Mobile Broadband page when I try to order Fixed Broadband?

We want to make sure that you get the best connectivity solution available to your business, sometimes that means recommending alternative products to ensure your business gets the fastest and most reliable connection it needs.
Why isn't my modem working?

What does this item on my bill mean?

If you would like explanation on something on your bill, be sure to review the Account and Billing section under Office Landline and Broadband on our
Support Pages
.
Can I add another line to my account?

If you need to add another fixed line to your premises or you need to connect a new premises, one of our Broadband Sales experts will be able to assist you at 1800 640 640.
How can I get an add-on if I am an existing customer?

To avail of our Broadband add-ons such as Always Connected, Super WiFi, etc, please call 1907 to speak to one of our broadband experts who can assist you.
Use our Business Broadband support hub to check our frequently asked questions.