Upgrade your phone in three easy steps: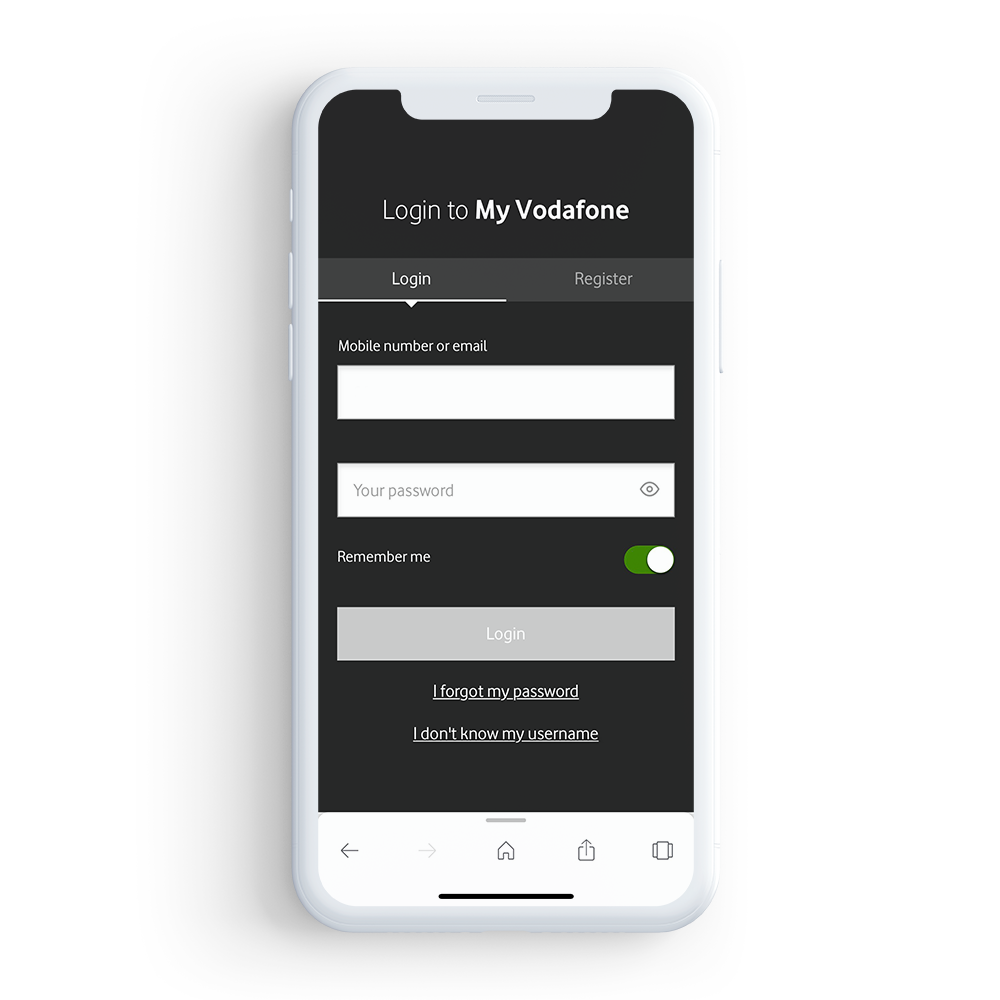 Login or register for My Vodafone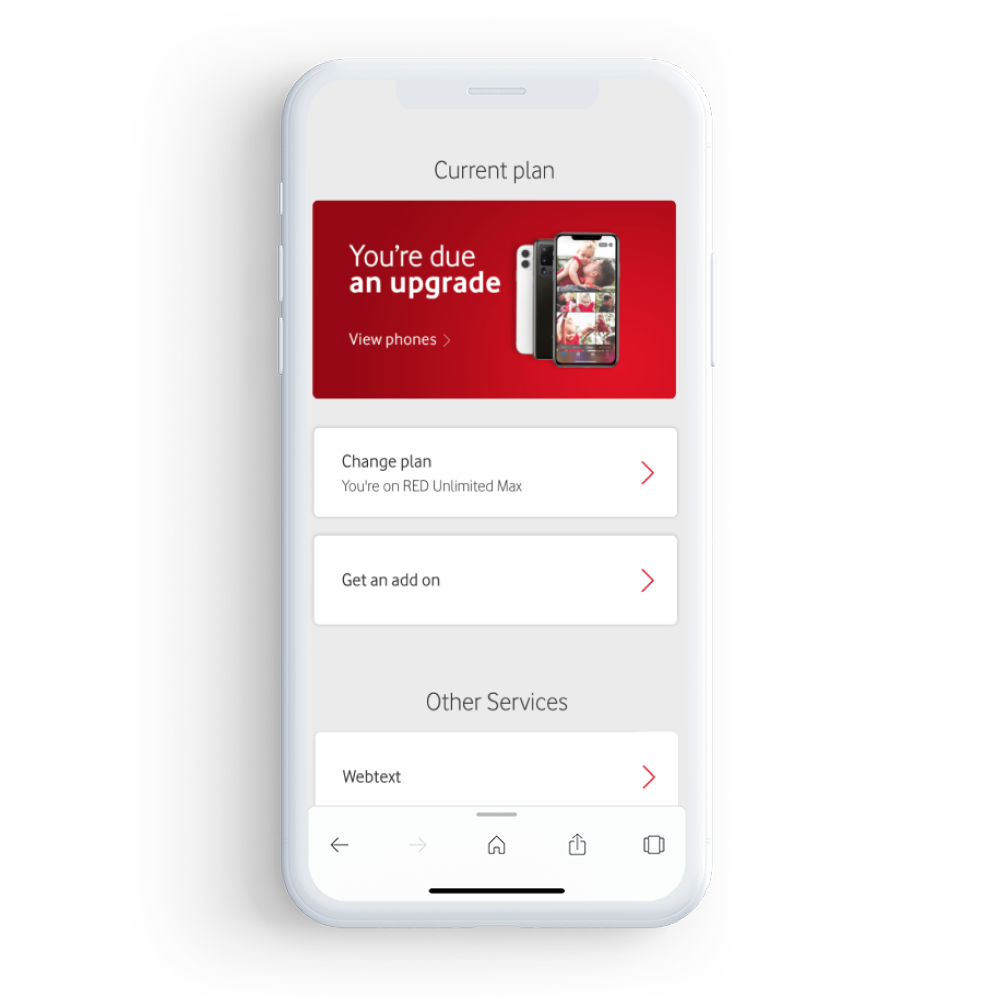 Check if you're eligible to upgrade your phone*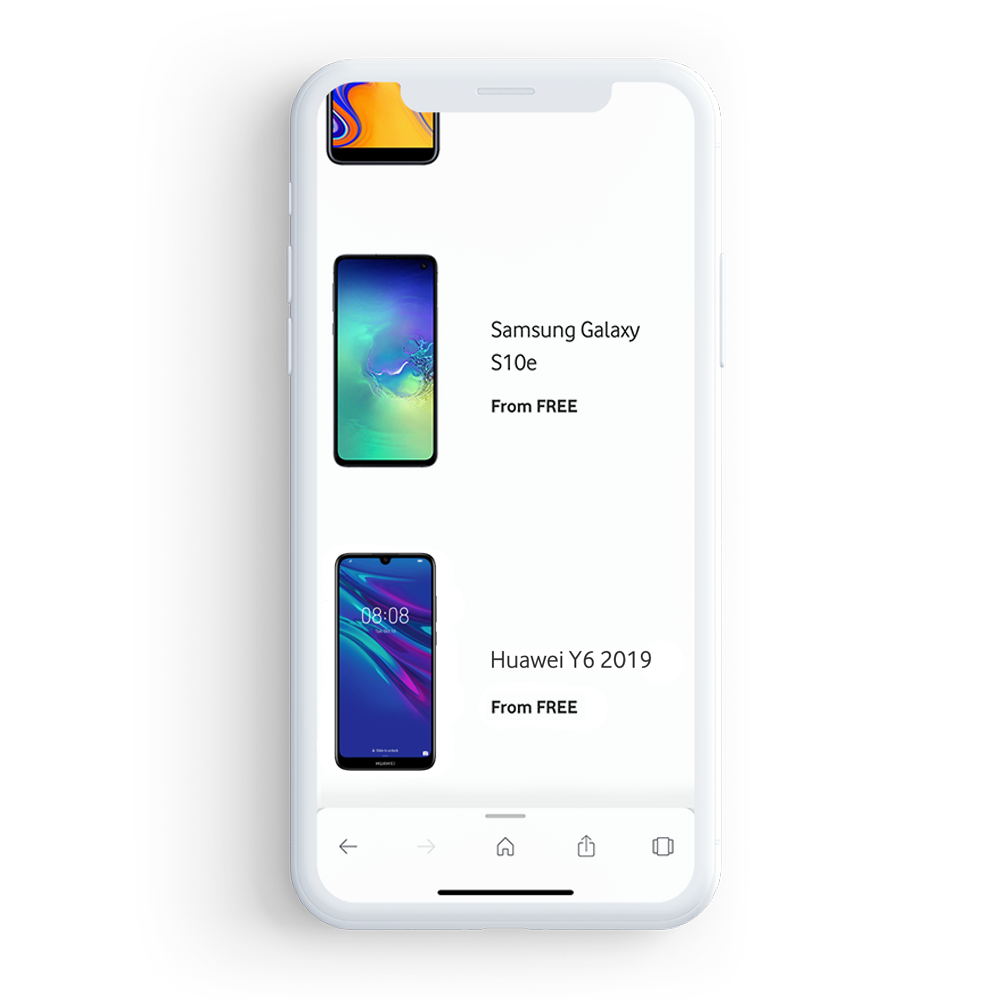 Take your pick from our great range of upgrade deals

*If you are eligible for an upgrade, you will see a message saying so. The message will be at the top of the page when you log into My Vodafone.
Frequently Asked Questions
When will I be eligible for an upgrade?
You can now check this by simply logging in to My Vodafone! 
Firstly, if you haven't registered yet, you will need to set up your My Vodafone account. Registration is easy. Just follow the steps on screen.
Next, just log in with your username and password. If you are eligible for an upgrade, you will get a message at the top of the screen and you will be able to upgrade online.
If you'd like to know more about upgrading click here.
What phones can I choose and how much will it cost when I upgrade my phone?
We have a catalogue of phones complete with prices in My Vodafone.
When you log in to My Vodafone, if you're eligible for an upgrade, you will see a number of links which will bring you to this catalogue where you can browse our great range of phones and prices.
Click here and we'll show you how to check your eligibility in 3 easy steps.
Can I stay on the same plan at the same price if I upgrade?

This depends on your current plan. Some of our older plans are no longer available but we have introduced brand new RED Complete plans. These are the same price as the plans they replace but come with more data, ensuring you stay connected wherever you are.