Trade in your smartphone for up to €400 and we'll recycle and repurpose it.

Together we can help the planet.

Existing Vodafone customers can avail of Trade In online.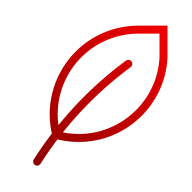 Use our Trade In portal and we'll run some tests on the phone you want to trade in. You'll need your IBAN.
Once you approve the trade in value and provide your contact details, a shipping label and transfer of ownership document will be emailed to you to print.

Drop the phone to your nearest An Post drop-off point with the shipping label and signed transfer of ownership document, we'll take it from there.

Once the phone has been received and checked over you'll get payment directly into your bank account.

Start the trade in process
Scan the QR code with the camera on the phone you want to trade in.

If you're currently using the phone you'd like to trade in, access the Trade In portal directly to get started.
What are the benefits of Trade In?

Payment directly into your bank account

The phone will be recycled and repurposed

Recycle your old or damaged phones in
selected Vodafone stores
. You can also recycle old tablets, chargers and cables.
Together we can help our planet.
Frequently asked questions
What value will I get for my trade-in?

The value is determined on the model and condition of your phone. On the Trade In portal, you will enter some details about the phone you want to trade in and run diagnostic tests. This will test different functions on your phone. Once completed, it shows the trade-in value you can receive for your phone.
Am I eligible to trade in my old phone?

Existing Vodafone mobile customers can trade in their old phone via the online Trade In portal.
If you are not an existing customer, but want to switch to Vodafone, you can trade in your phone in any of the Vodafone stores. You can then take this value off the new phone you are purchasing.
Make sure your phone you want to trade in is running on the latest IOS or Android version.
Can I trade in an old phone I have, even if I do not want to buy a new one?

Yes. If you are an existing Vodafone mobile customer, you can trade in an old phone and get the money straight into your bank account.
How long does it take to receive the money from the trade-in?

Who do I contact if I have a Trade In query?

For Trade In portal related queries:
Contact us 
here
 using this form.
For packaging, shipping or payment queries:
All of our online trade in queries are handled by our partner ReCommerce.
Please email vodafonetradein+ie@recommerce.com.