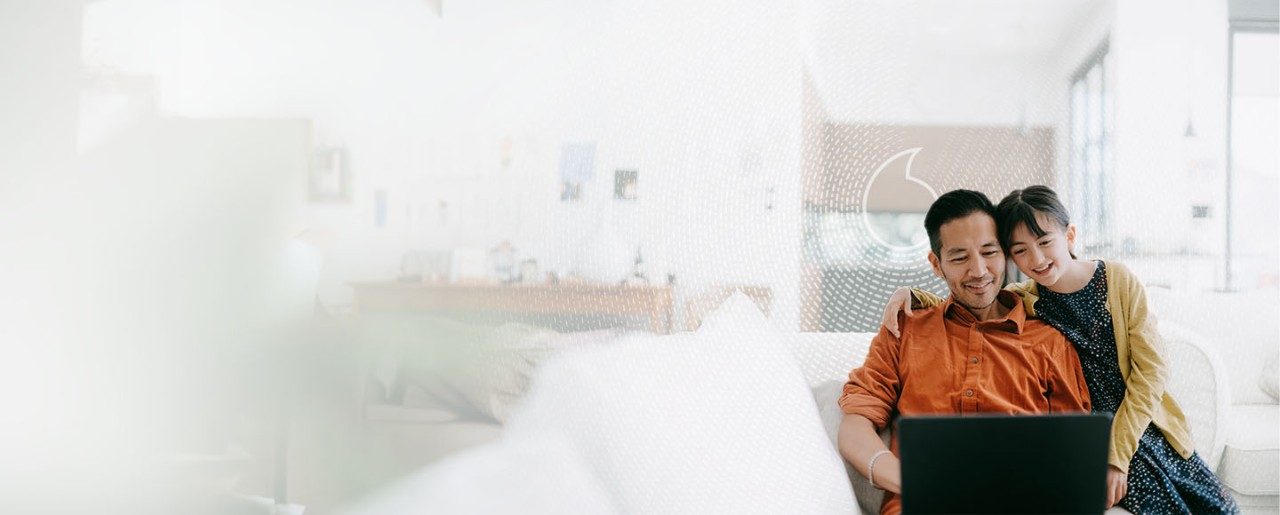 Online exclusive offer!
Fibre Broadband only €25
/month

for the first 6 months

✔ Unlimited fibre broadband downloads

✔ Up to 1000Mbps download speeds

✔ Free installation*


✔ 12 month contract


€25 a month for 6 months. From €40 a month thereafter.

Get TV and Home phone for no extra cost for the first 6 months
Discover Vodafone TV
Add Vodafone TV for no extra for the first 6 months. Enjoy up to 84 channels, including HD and BT & eir Sports or extra Multiroom.
Home phone
Unlimited calls to Irish landlines for an extra €5 a month after the first 6 months or to mobiles too for an extra €15 a month after 6 months.

Why choose Home Broadband from Vodafone?
Get answers to all your broadband questions
Use our broadband support hub to check our frequently asked questions or chat with an agent.