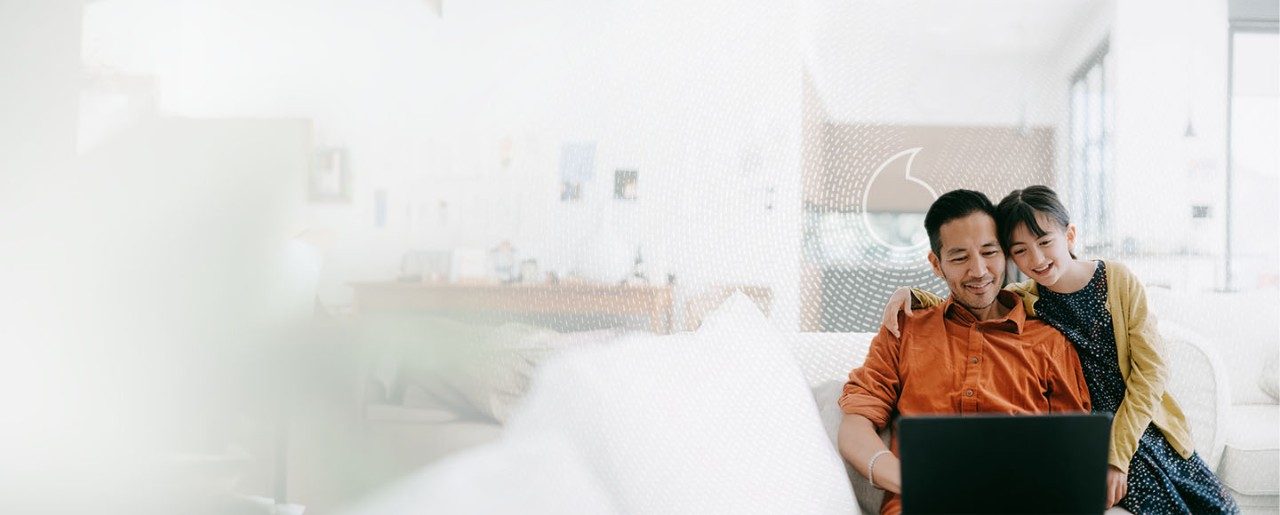 Can't find your address? Talk to our chat agents by clicking the chat icon.

Fastest & reliable - home broadband at a brilliant price
Unlimited downloads - with all our Vodafone Broadband deals
Free installation - when you switch to Vodafone online*
Vodafone Always Connected
€5
/month
Automatic switching to our 4G mobile network,
keeps you seamlessly connected at all times.
Super WiFi
€5
/month
Connect in every corner of your home.
Not 100% satisfied, cancel at any time.
Vodafone TV
€20
/month
Wide range of top channels and features.
Plus premium add-ons like Sky Sports.
Broadband Voice
FREE
/12 month
Free calls to Irish landlines, stay in touch with family and friends the time honoured way.
Join Ireland's largest home fibre broadband provider
Awarded by Switcher.ie 2021

Prefer to talk with someone?
Click chat or give us a call to order on 1800 805 014
Chat opening hours: Mon-Fri 8am to 8pm; Weekends 10am to 6pm
Frequently asked questions
Will COVID-19 affect my broadband order?

We know how important staying connected to family and friends is during these times. Our technicians and installers continue to work on broadband and TV installations to ensure our customers are provided with service as quickly as possible.
How do I get Gigabit broadband?

With Vodafone Gigabit broadband you can get speeds of up to 1,000Mbps directly into your home.
Check here
to see if Gigabit broadband is available to your home.
Broadband Voice is a technology that allows you to use home phone services over your fixed broadband connection using your modem.
Find out more here
.
How long is the broadband contract?

Our Vodafone broadband contracts are 12 months.
Do I need to pay for installation?

It depends on your geographical location. We will always tell you if an installation fee is due before you sign up.

How do I get Vodafone broadband? I do not have a Phone line or Landline

Vodafone broadband is available in most areas. But we do need you to go to our availability checker first so that we can see the specific broadband solutions available where you live.
Once we have confirmed the best offers available at your address, you will be taken through our online checkout. You will need the following information to complete the online checkout:
Your IBAN banking number


If you already have broadband with another provider:



your UAN - the 8 digit code on your current broadband bills
The CRN number which is also often on your broadband bills
If your type of broadband does not have a CRN number, then we will need your landline number instead
Can I get Broadband in Ireland Without a Phone line or Landline?

You can, yes. With Vodafone's broadband packages you can get unlimited home broadband for surfing, streaming, gaming, and more.
Use our broadband support hub to check our frequently asked questions or chat with an agent.