Towards a sustainable business strategy 
Vodafone Ireland CEO Anne O'Leary tells us why sustainability is so important
"I am so encouraged with the growing network of companies in Ireland that are committed to working together on the sustainability agenda.
To use the analogy of our recent rugby advertising – 'Who we are is how we play'.  I believe in order to win the trust of our customers, our colleagues and our local community we must continue to play fair, to be transparent and to act with integrity in business.
Here at Vodafone, we are very committed to ensuring that our work always delivers positive social outcomes, not just commercial and financial success. We always strive to act responsibly in our day-to-day business and with integrity at all levels, wherever we operate."
ANNE O'LEARY, CEO
What is Vodafone Ireland's sustainable business strategy?
To work with our colleagues, customers and communities to deliver positive social, environmental and economic outcomes - especially in relation to Diversity and Equality, Energy and Environment, Youth Skills and Jobs, and ensuring we act responsibly and with integrity in everything we do.
Vodafone support for United Nations sustainable development goals
In 2015 the United Nations launched 17 goals to end poverty, fight inequality and injustice, and tackle climate change by 2030.
Vodafone is committed to leveraging its technology, networks and services to contribute to these global goals.
We believe Vodafone Ireland's transformational goals can have the greatest impact on six of the UN Sustainable Development Goals through our networks, services, activities and the work of the Vodafone Ireland Foundation:
Quality education
Gender equality
Decent work and economic growth
Sustainable cities and communities
Climate action
Partnerships for the goals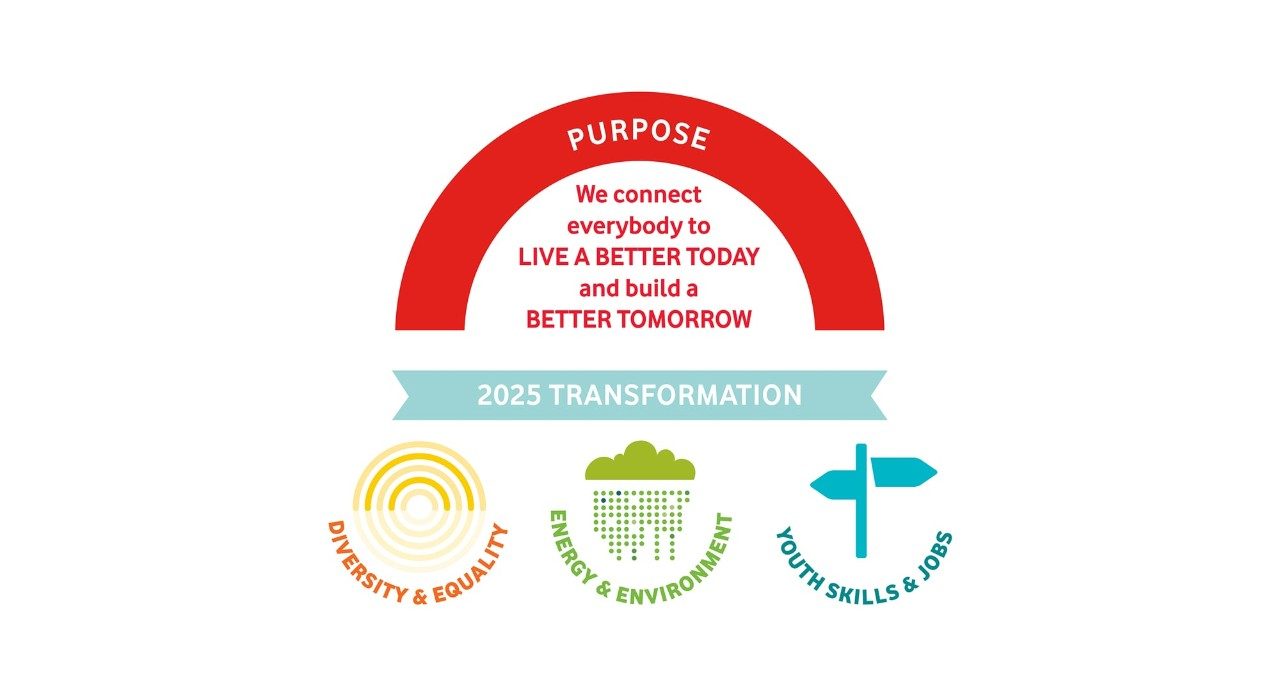 Our sustainable business strategy
The transformational goals are at the centre of Vodafone Ireland's sustainable business strategy. Each of these goals has the potential to deliver impactful socio-economic benefits to Irish society.